Cette cabane design située en Russie, est un produit préfabriqué de la gamme DublDom, dessinées par Bio Architects ,  qui réalise ces maisons entre 25 et 130 m², à des prix très abordables. Celle ci a été construite pour un couple et des enfants, qui avaient déjà expérimenté le concept avec une première maison de 40 m². Pour réduire les coûts, les maisons utilisent des matériaux simples comme le métal, et le verre, tandis que l'intérieur est entièrement en pin massif peint en blanc. Tous les modules sont préfabriqués à Kazan, une ville du sud-ouest de la Russie et assemblés sur place en 10 jours.
A design cabin in Russia
This design cabin located in Russia is a prefabricated product of the DublDom range, designed by Bio Architects, which realizes these houses between 25 and 130 m², at very affordable prices. This one was built for a couple and children, who had already experienced the concept with a 40 m² first house. To reduce costs, homes use simple materials like metal, and glass, while the interior is entirely made of solid white painted pine. All modules are prefabricated in Kazan, a city in south-west Russia and assembled on site in 10 days.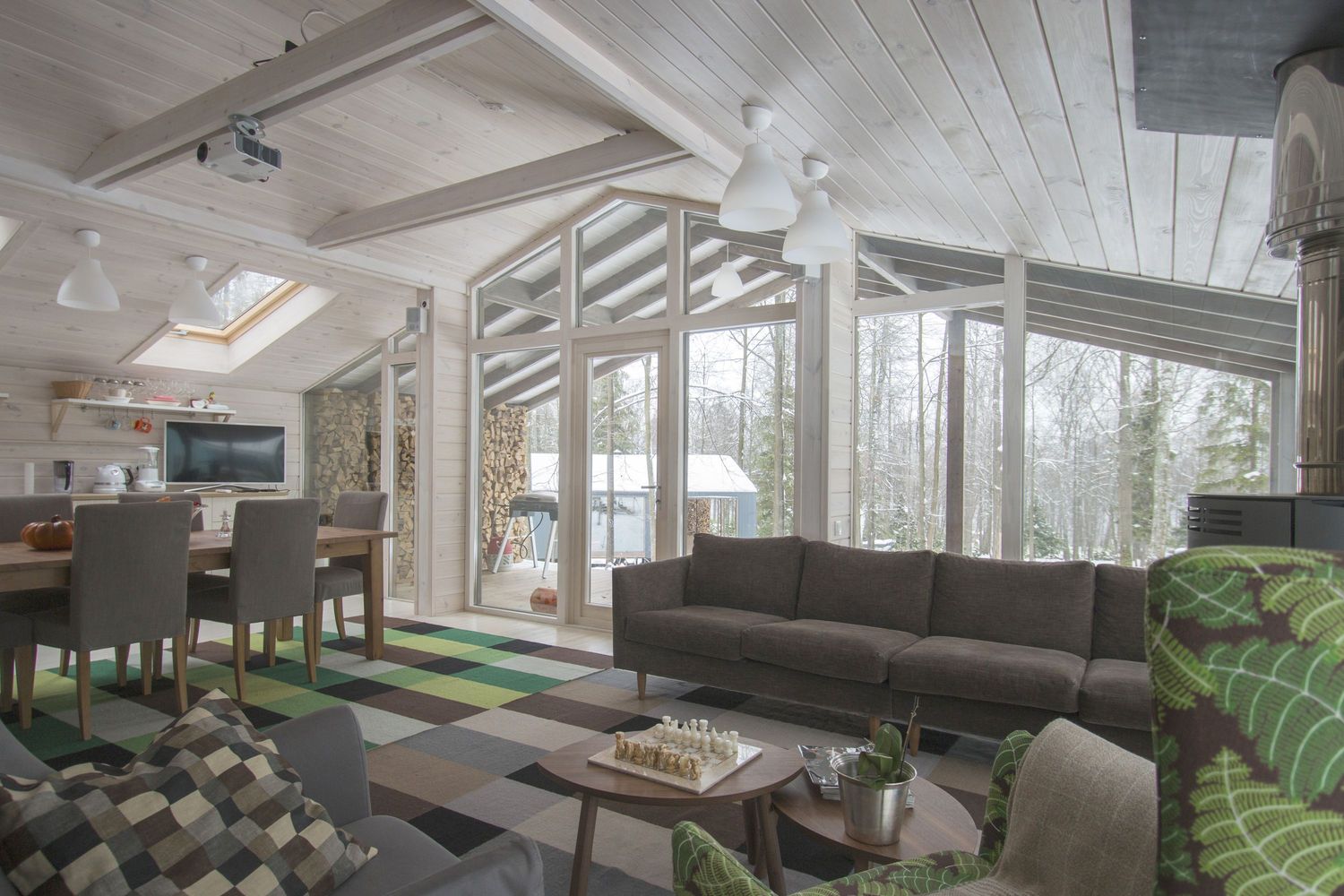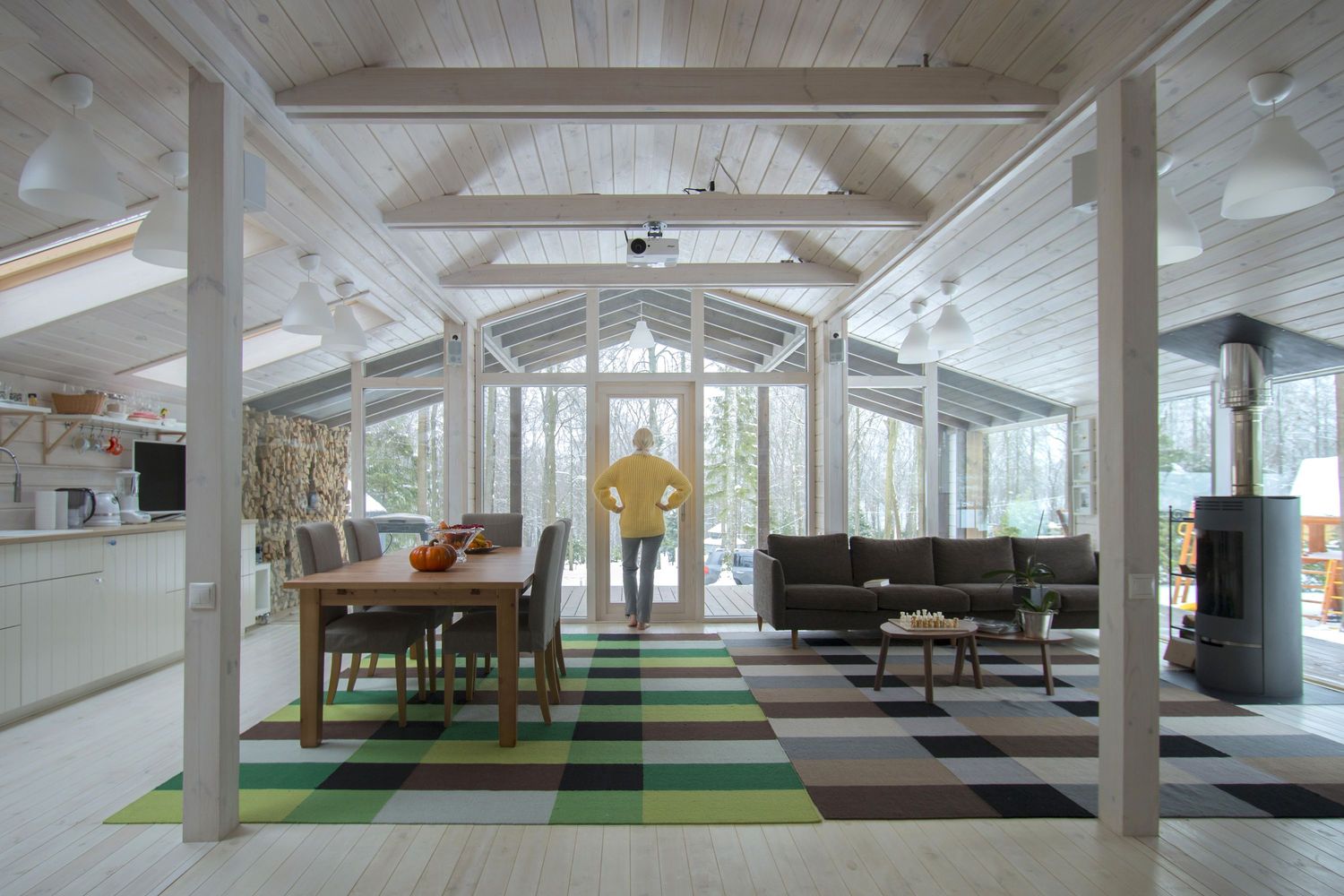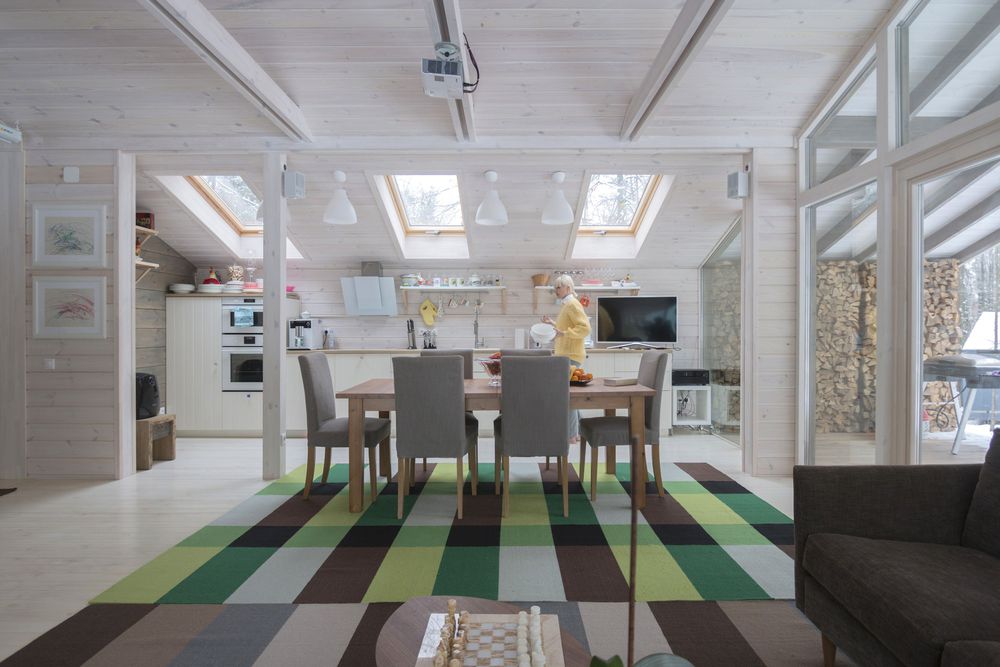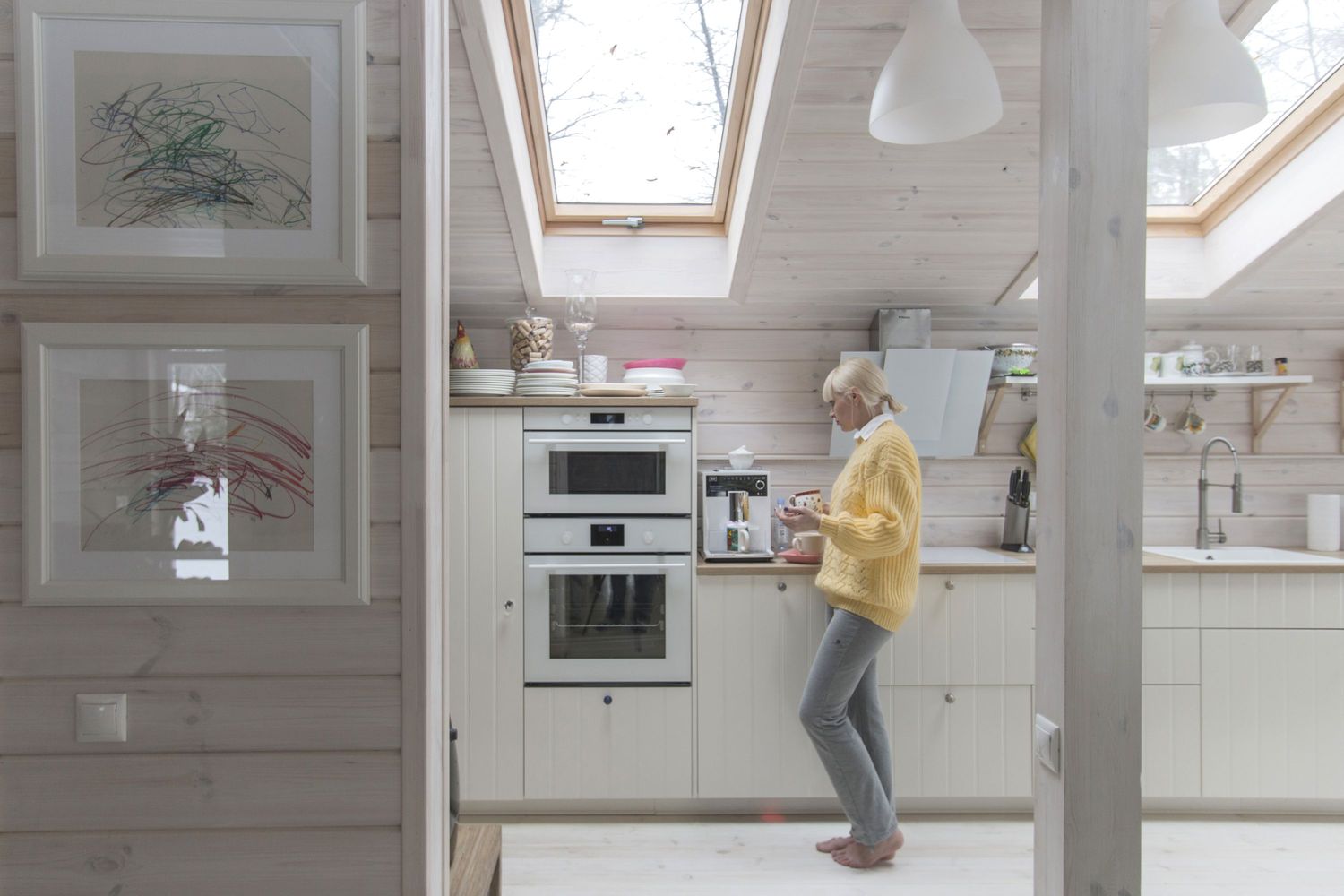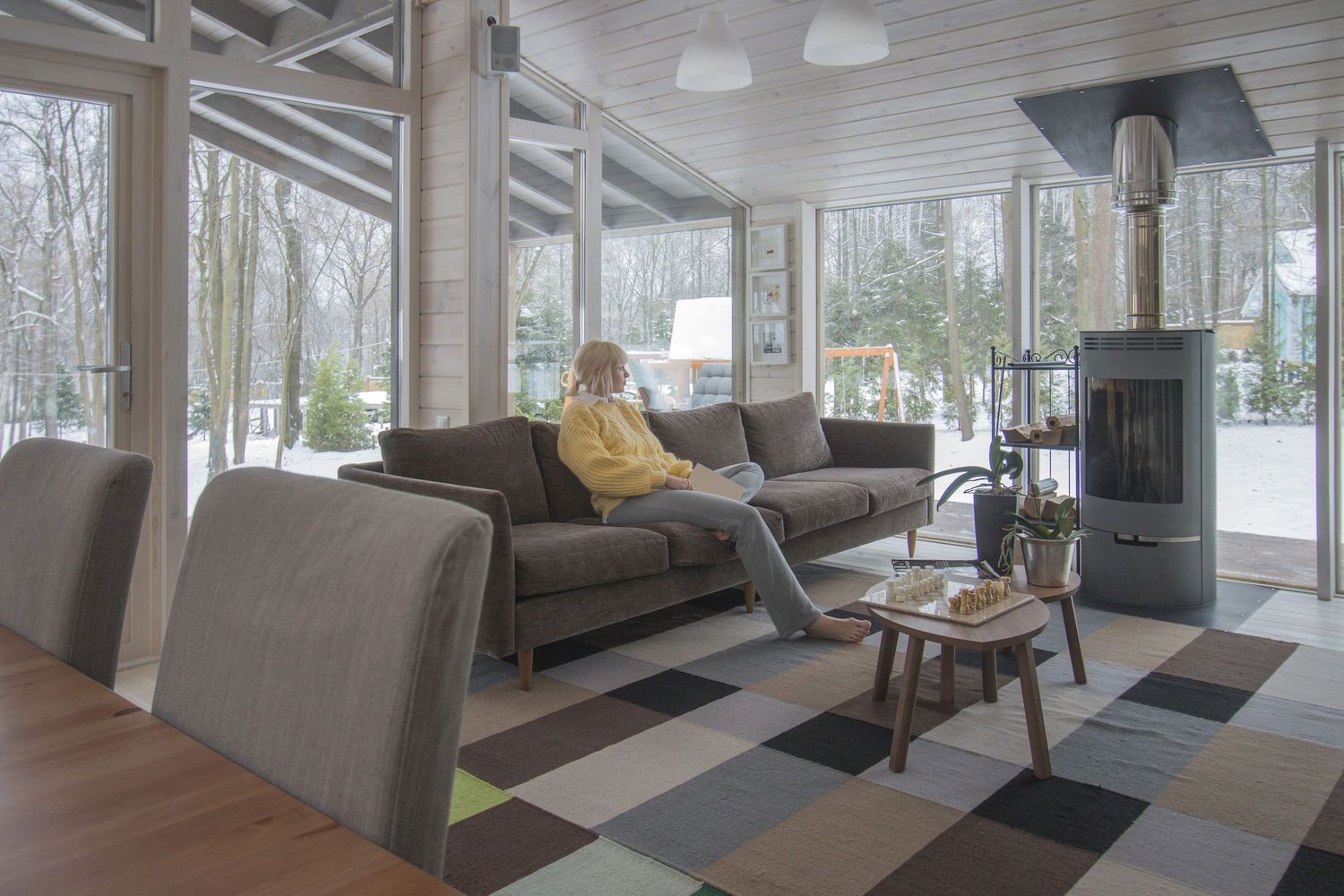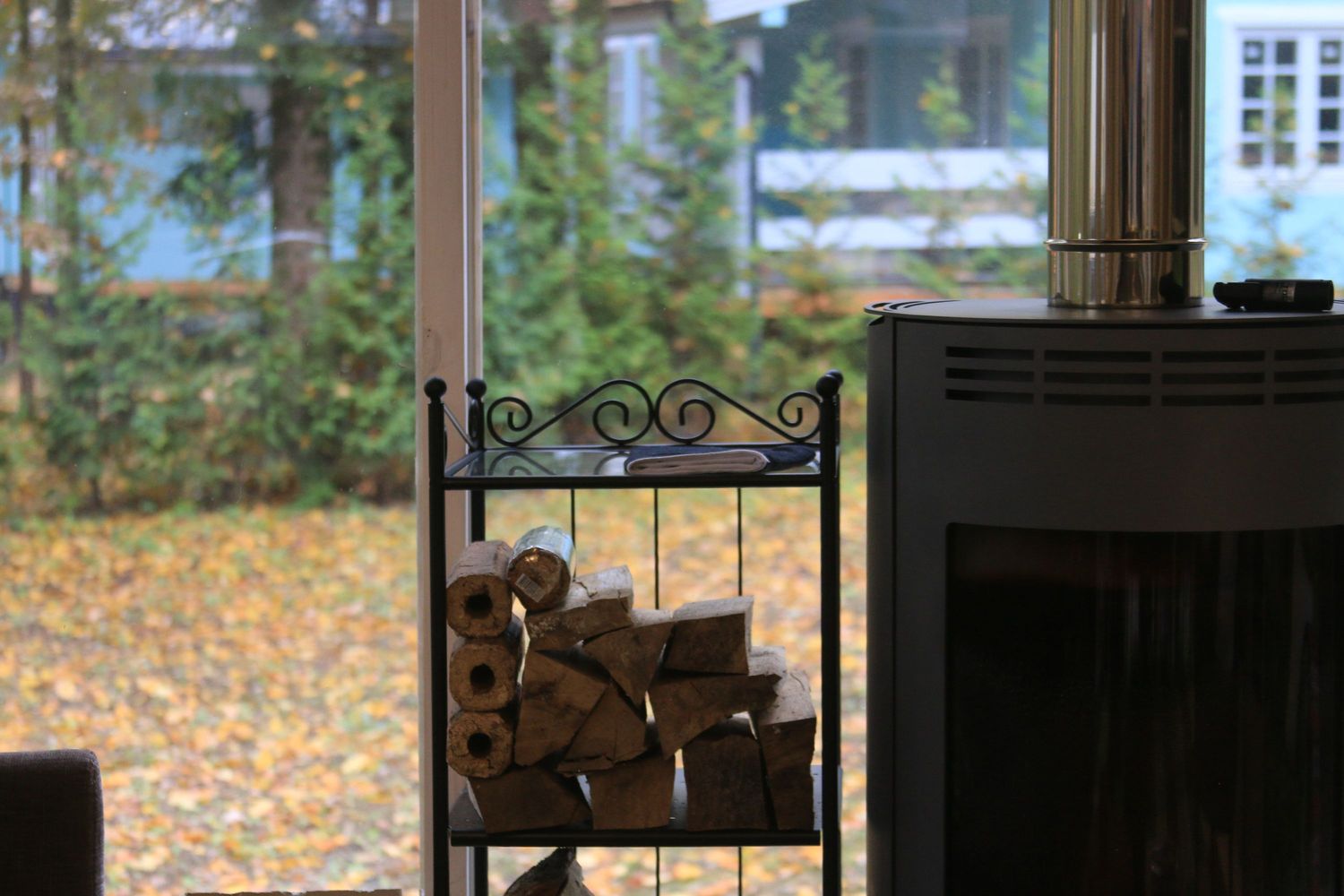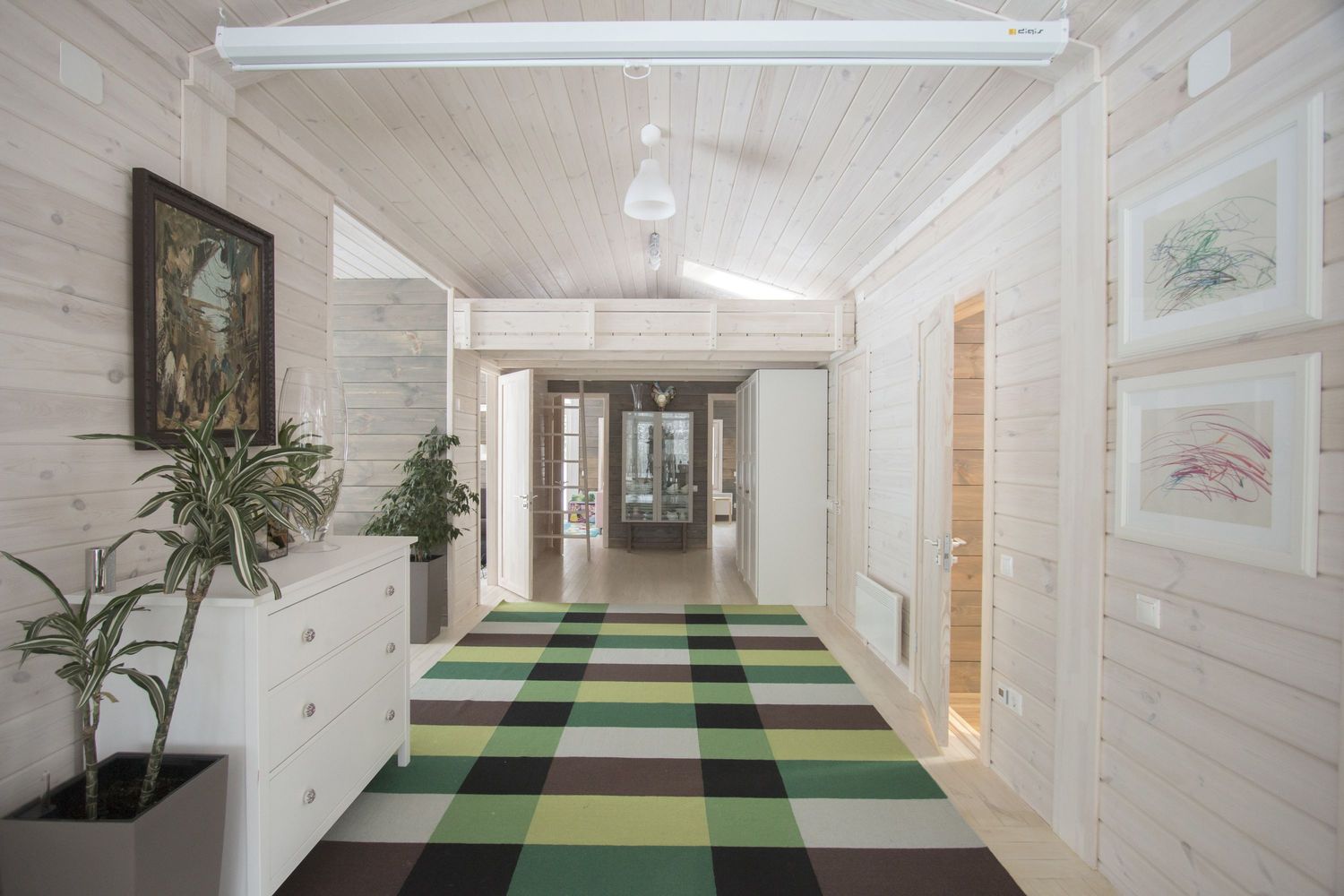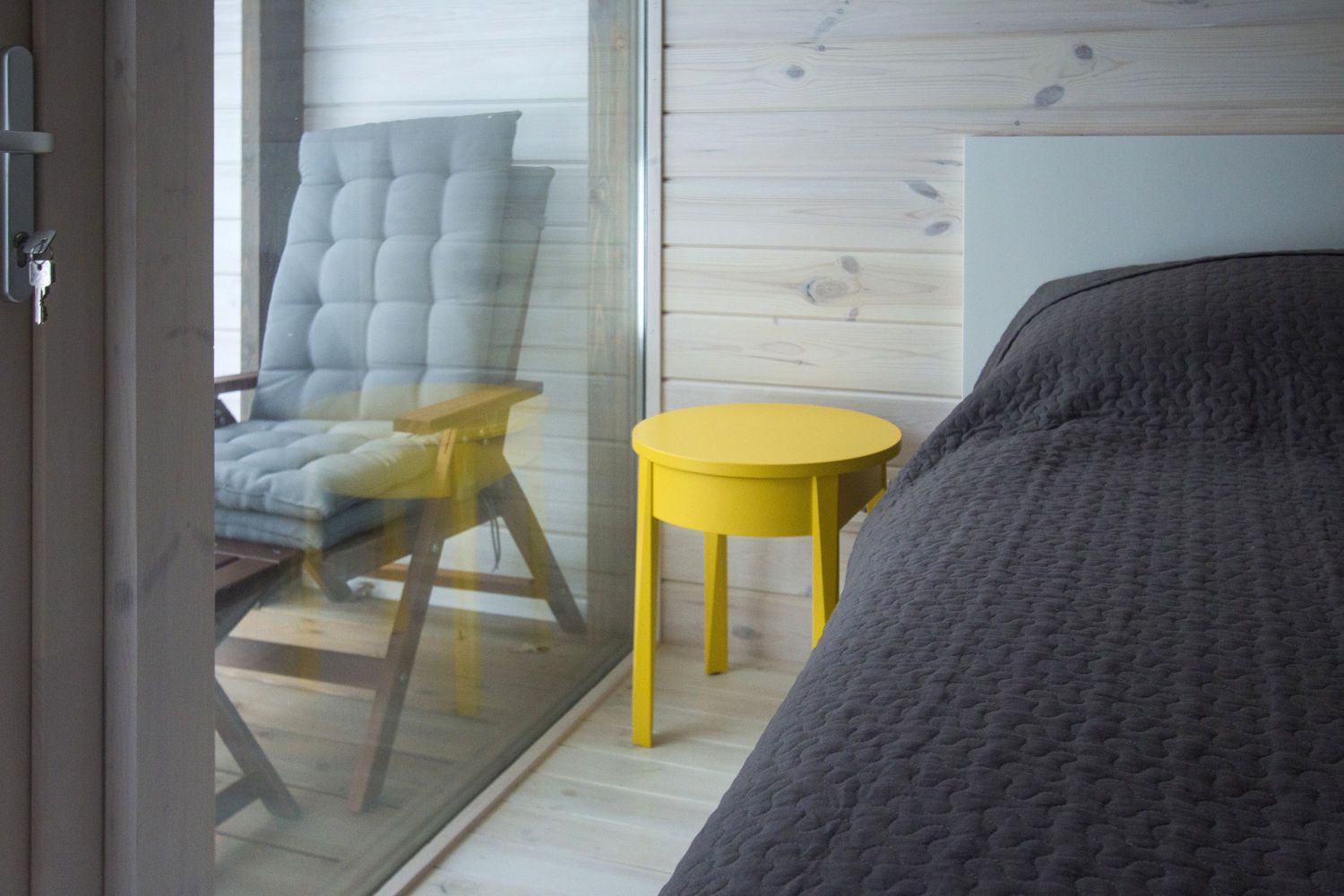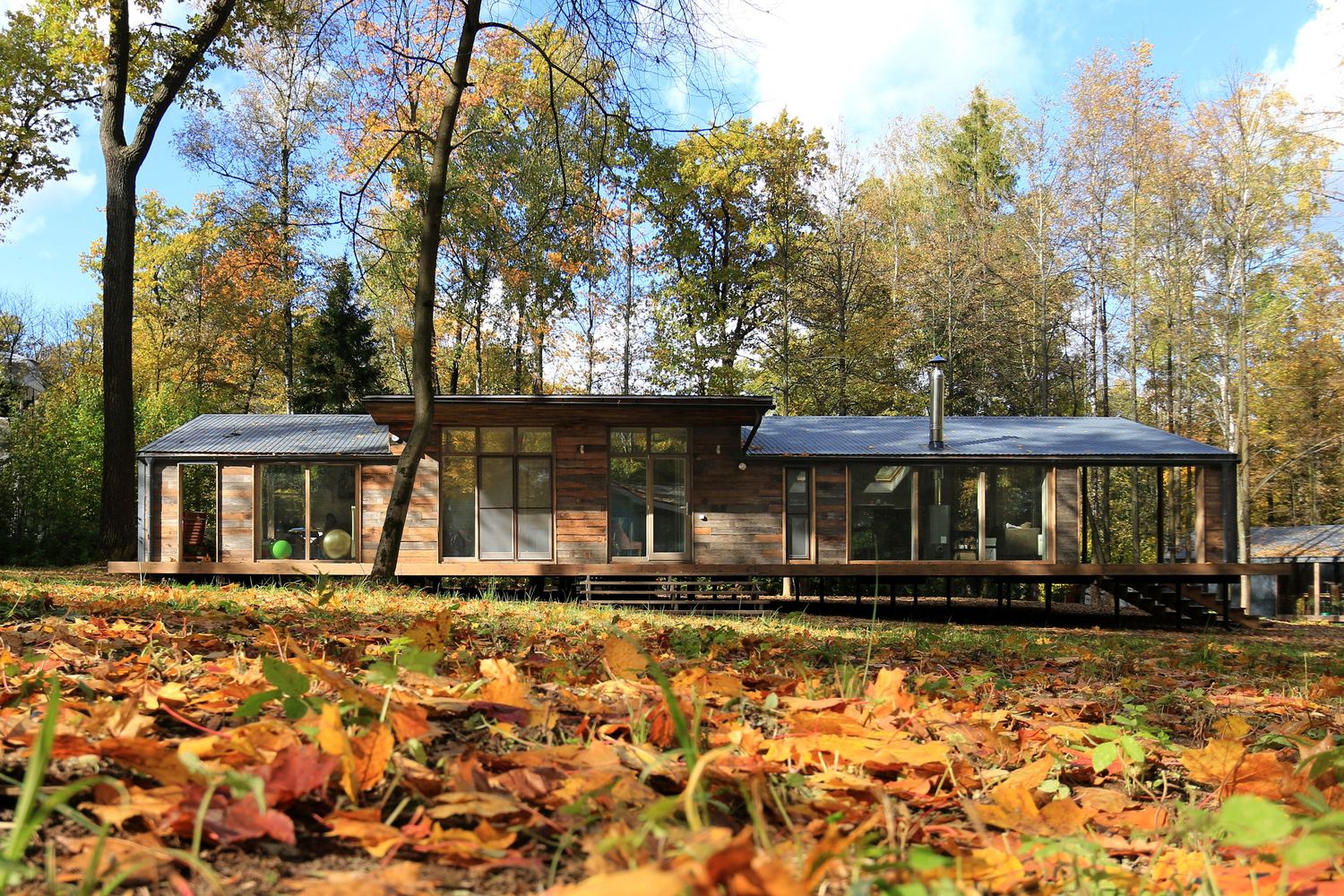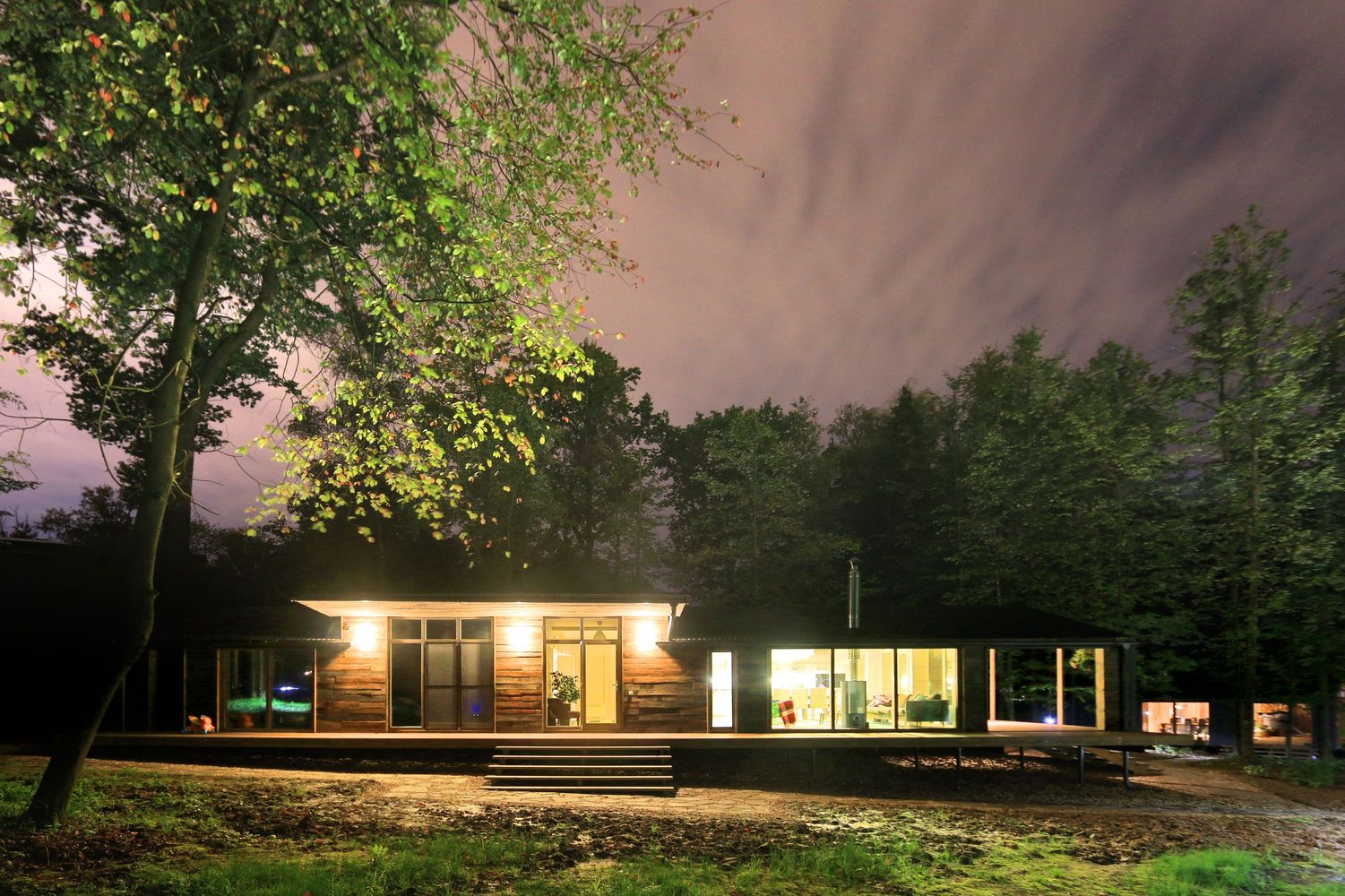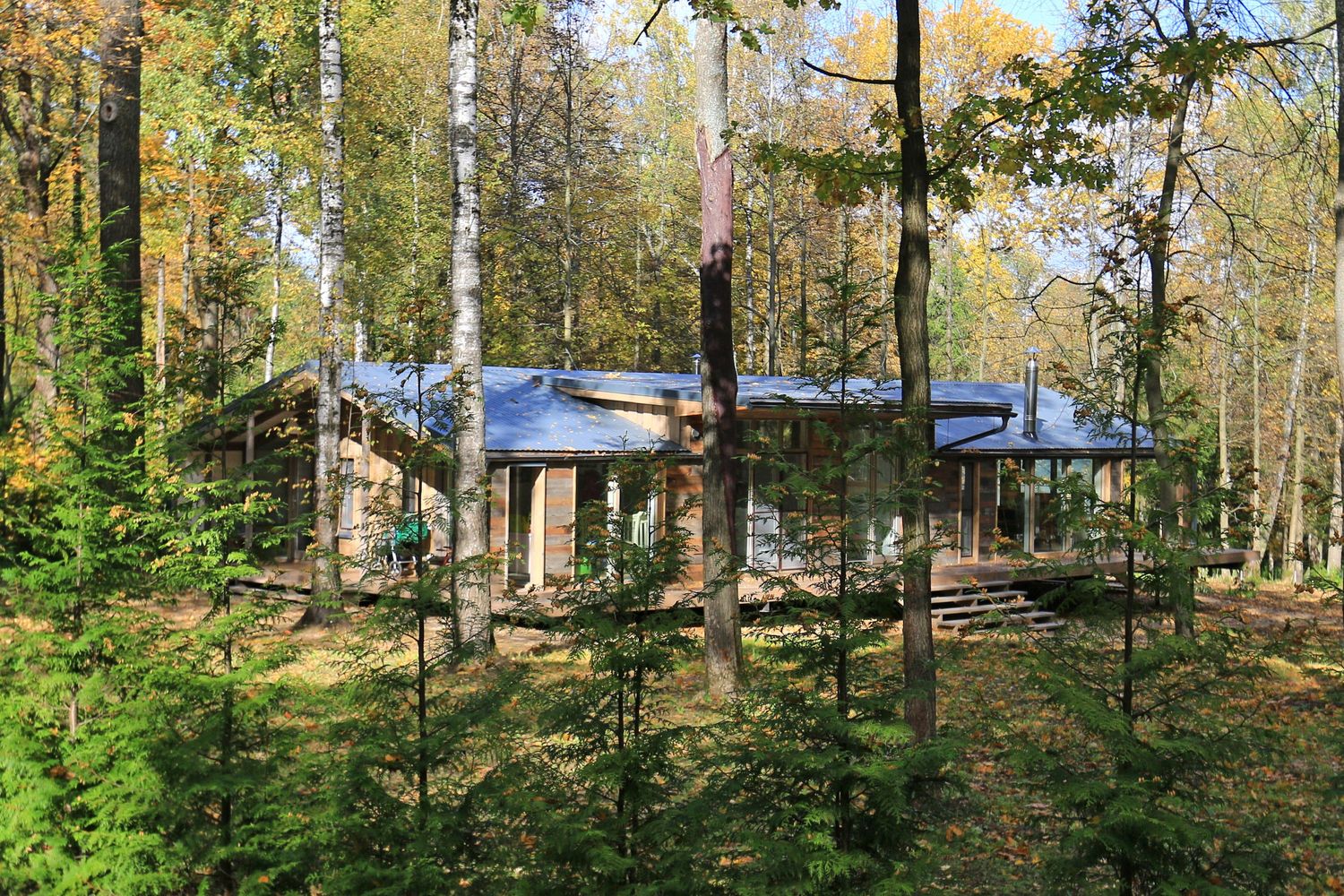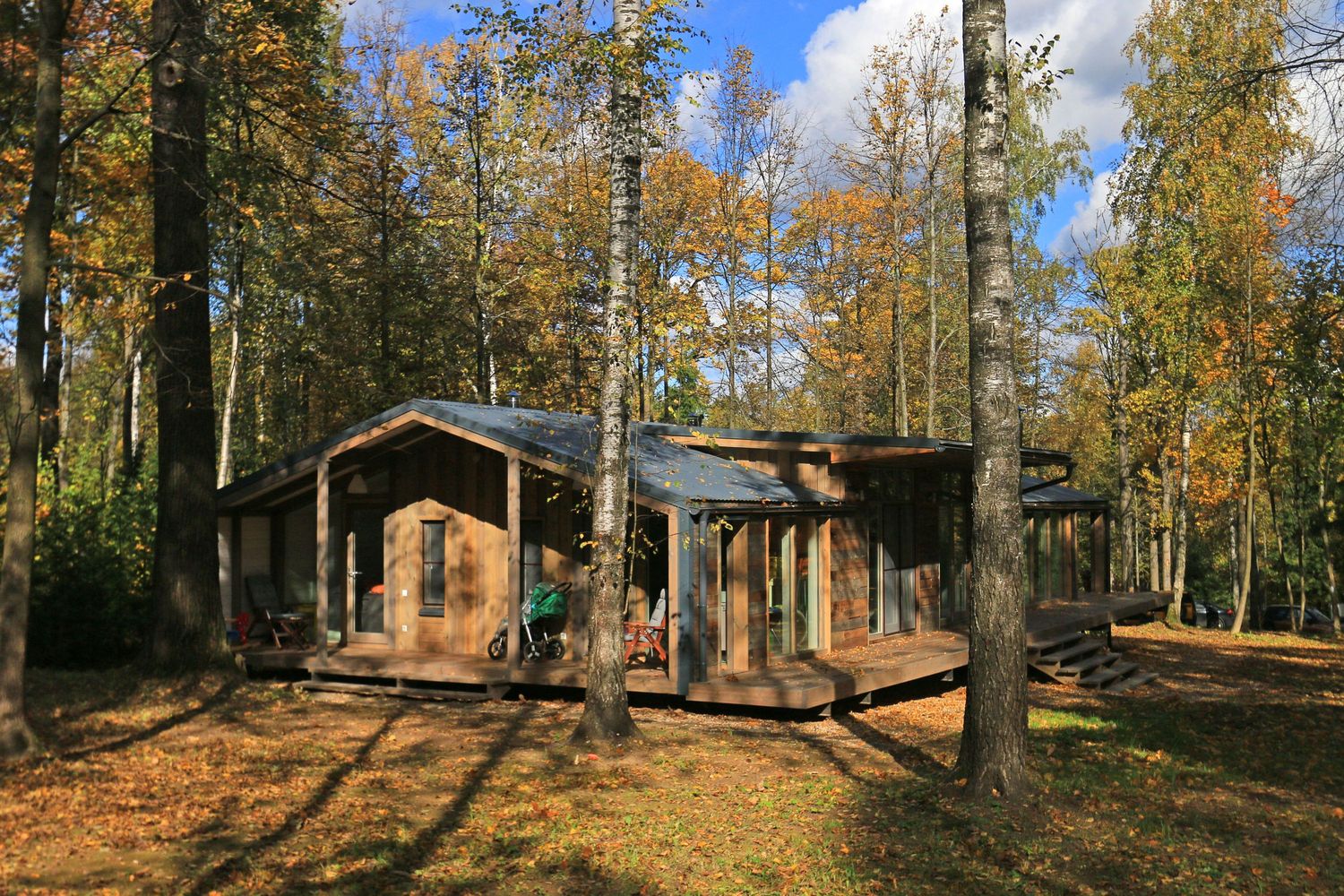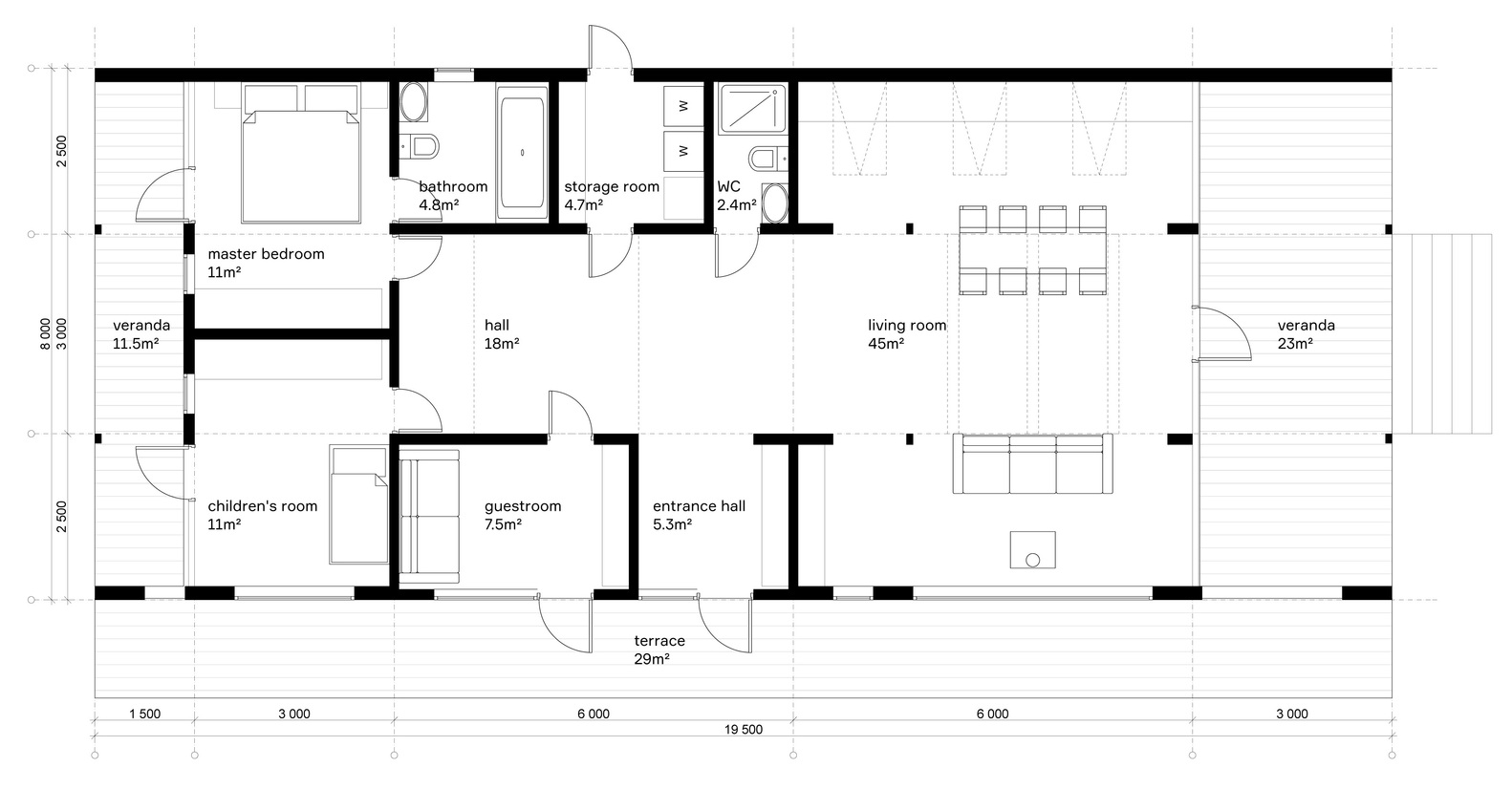 source : House Beautiful