When it comes to stunning natural backdrops filled with lakes, glaciers, the stunning sight of Alps all around, it really does not get a whole lot better than the dreamy and magical setting of Sils im Engadin in Switzerland. It is here that one finds a beautiful, sensible and contemporary renovation of a barn house that offers a marvelous window into the breathtaking landscape it sits in. Dubbed House AR by Ruinelli Associati Architetti, this is a transformation that combines the classic with the modern without ever seeming out of place.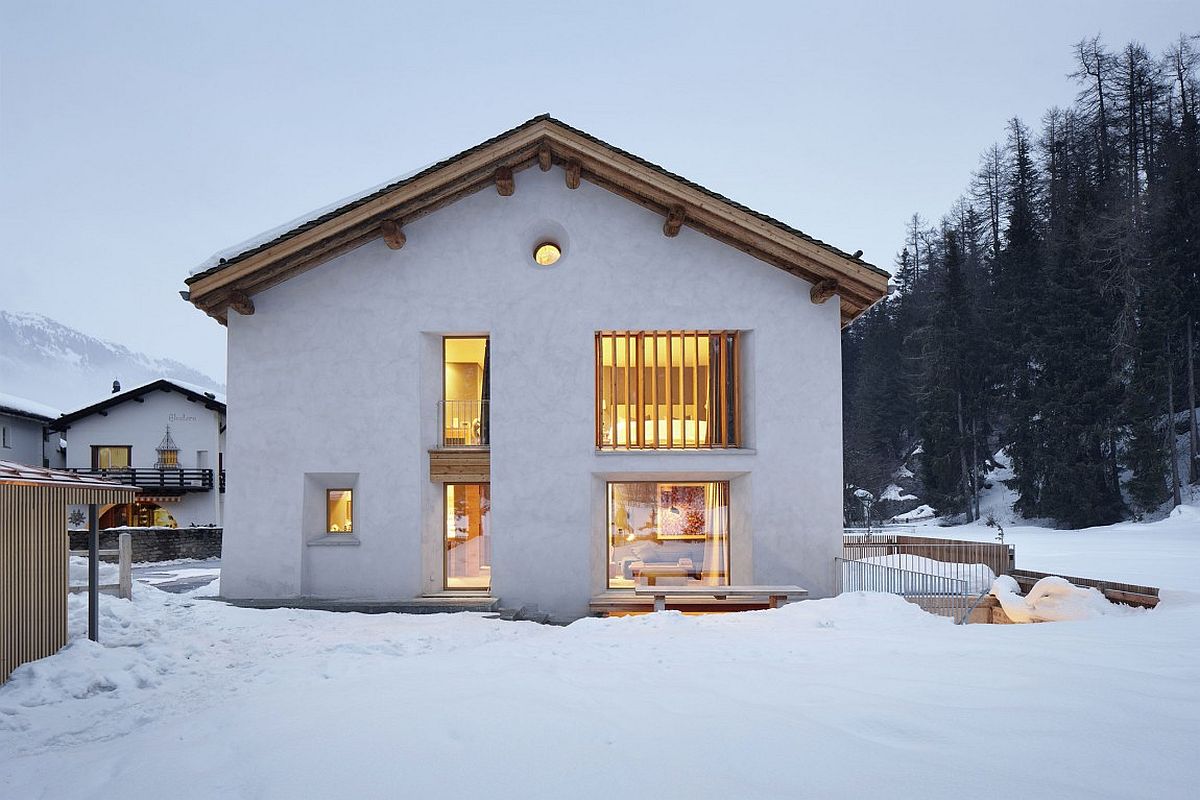 The white, plastered exterior not only allows the home to blend into the snowy slopes around it, but also improve the insulation of the structure and ensure that the interior remains toasty warm during the frigid winter months. The original barn-styled roof structure was retained to preserve the traditional vibe while the interior is draped in light gray, neutral hues and filled with comfy, modern décor to present a contrasting picture. Even the ceiling with its cool, white plaster and beeswax finish adds to the polished appeal while large windows bring the scenic outdoors inside.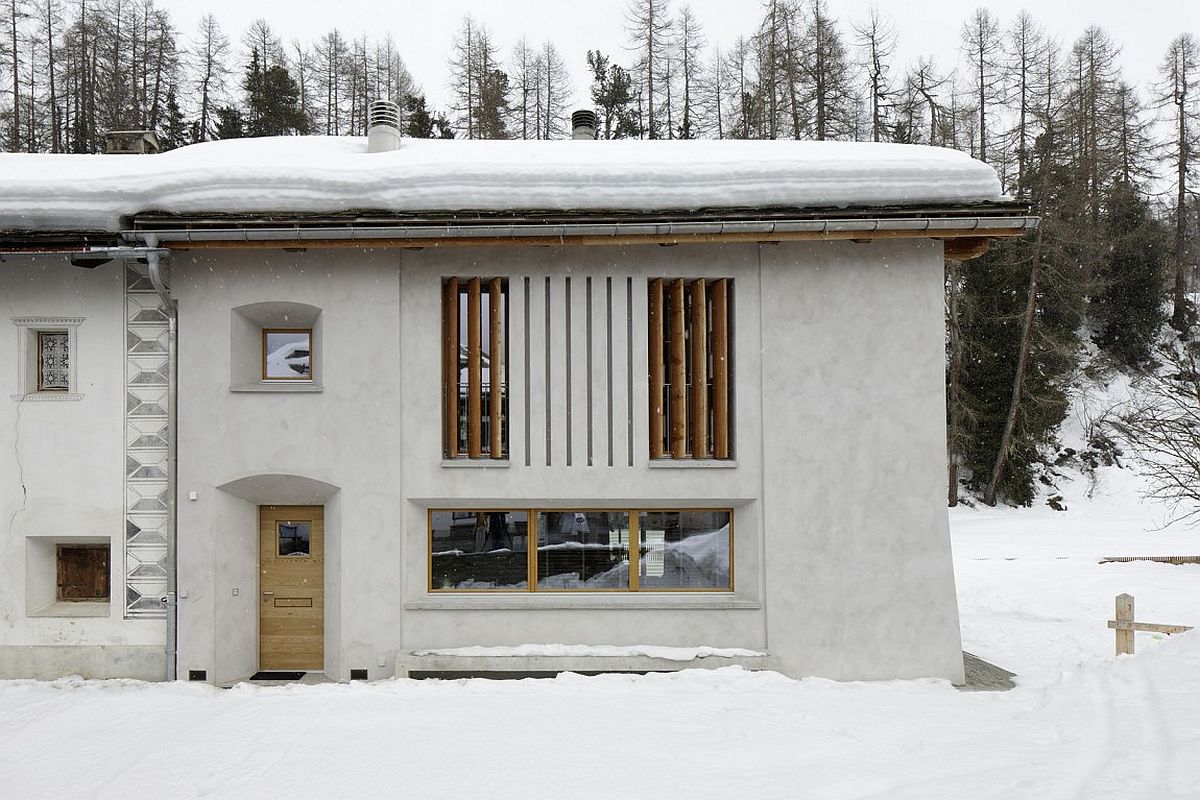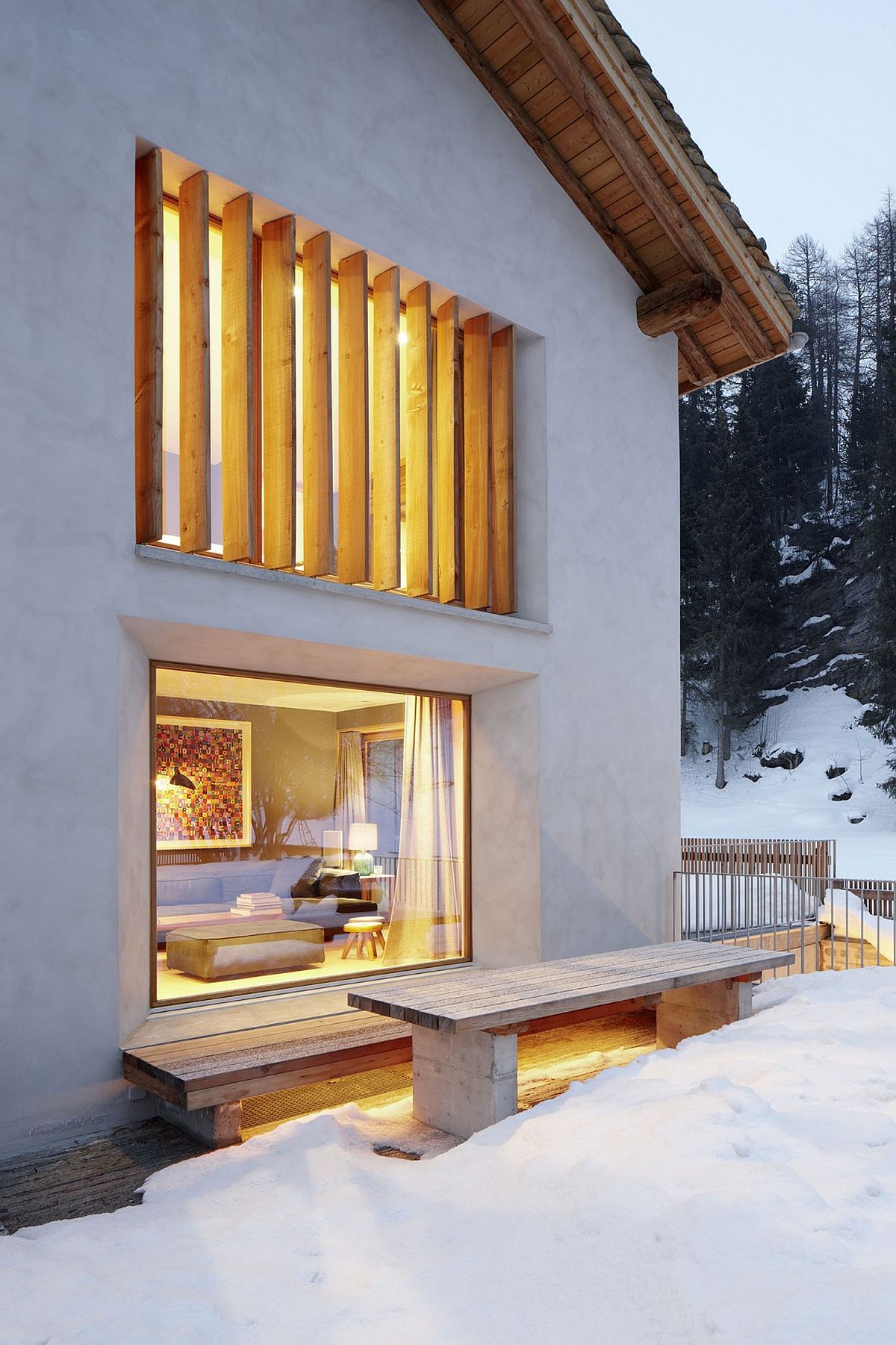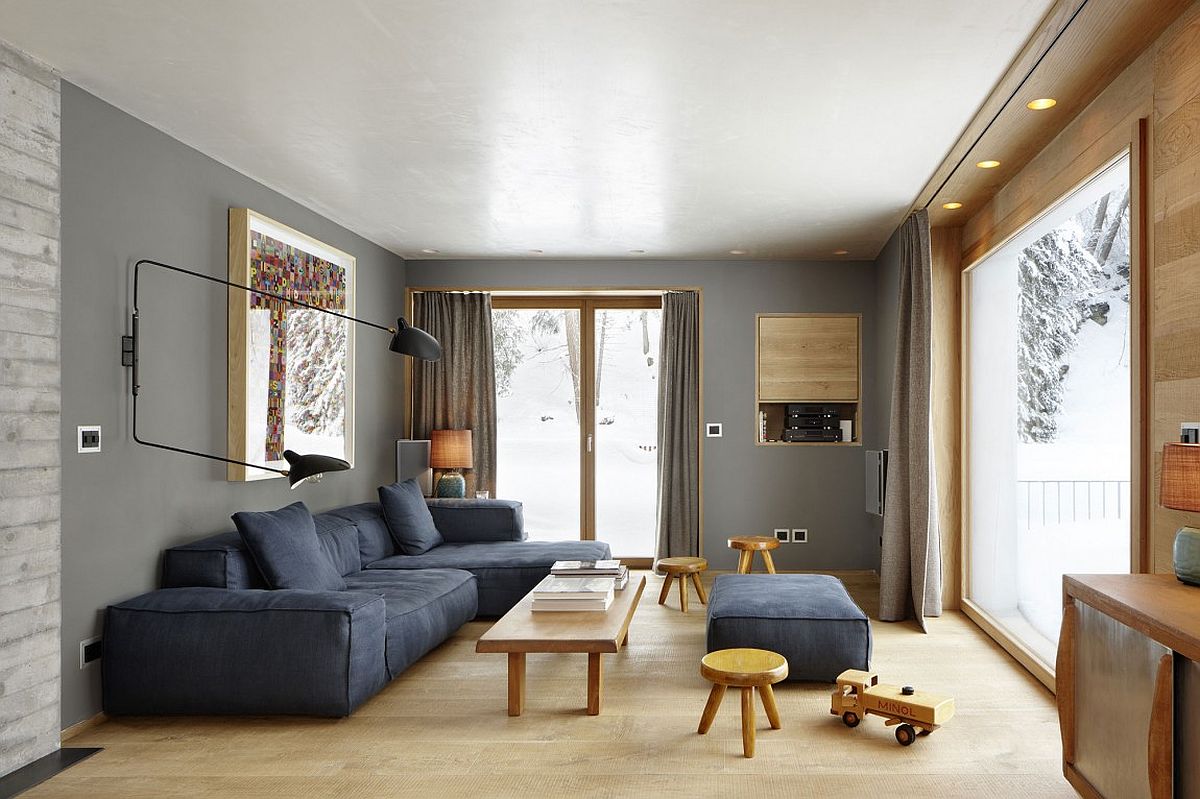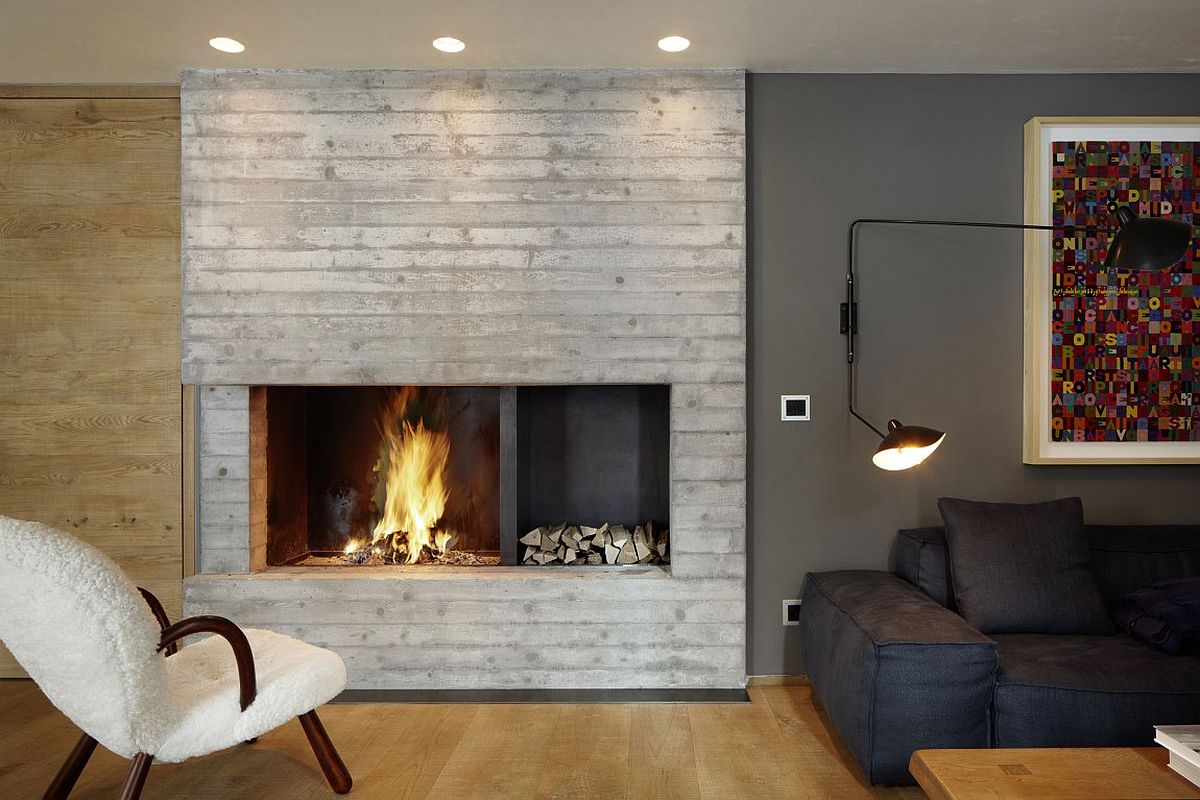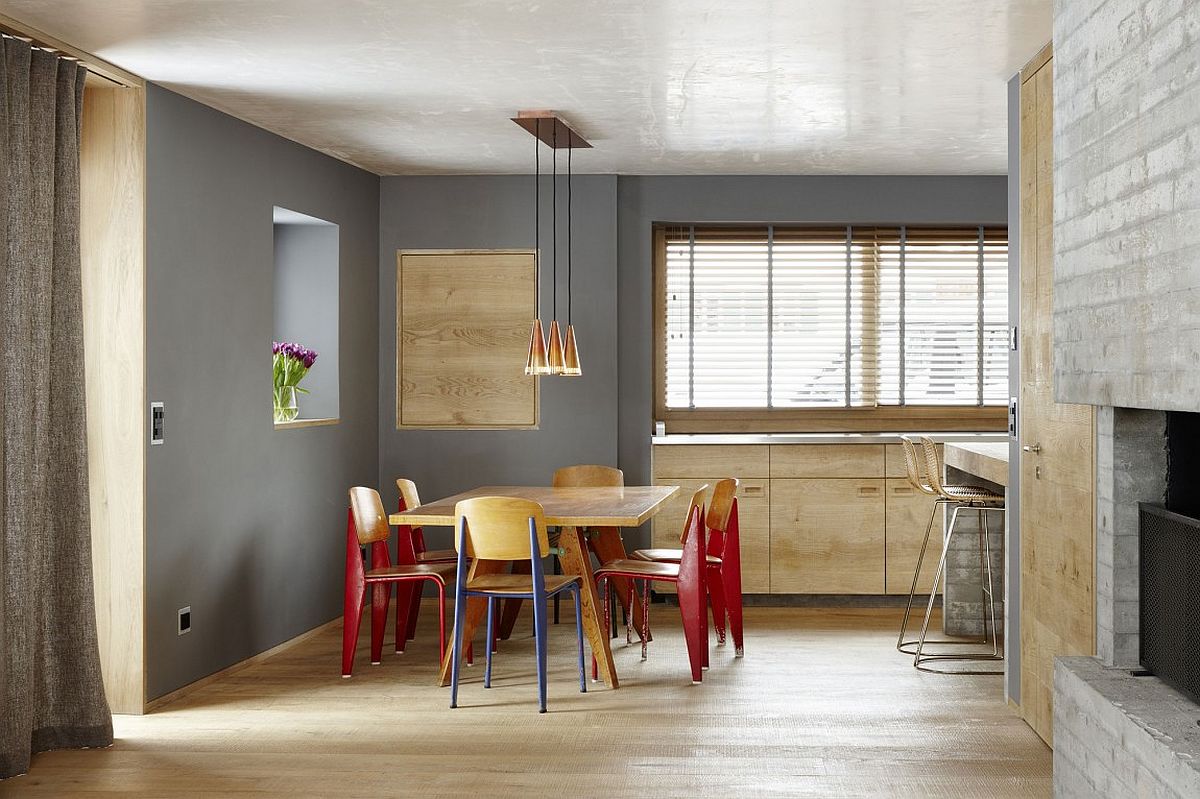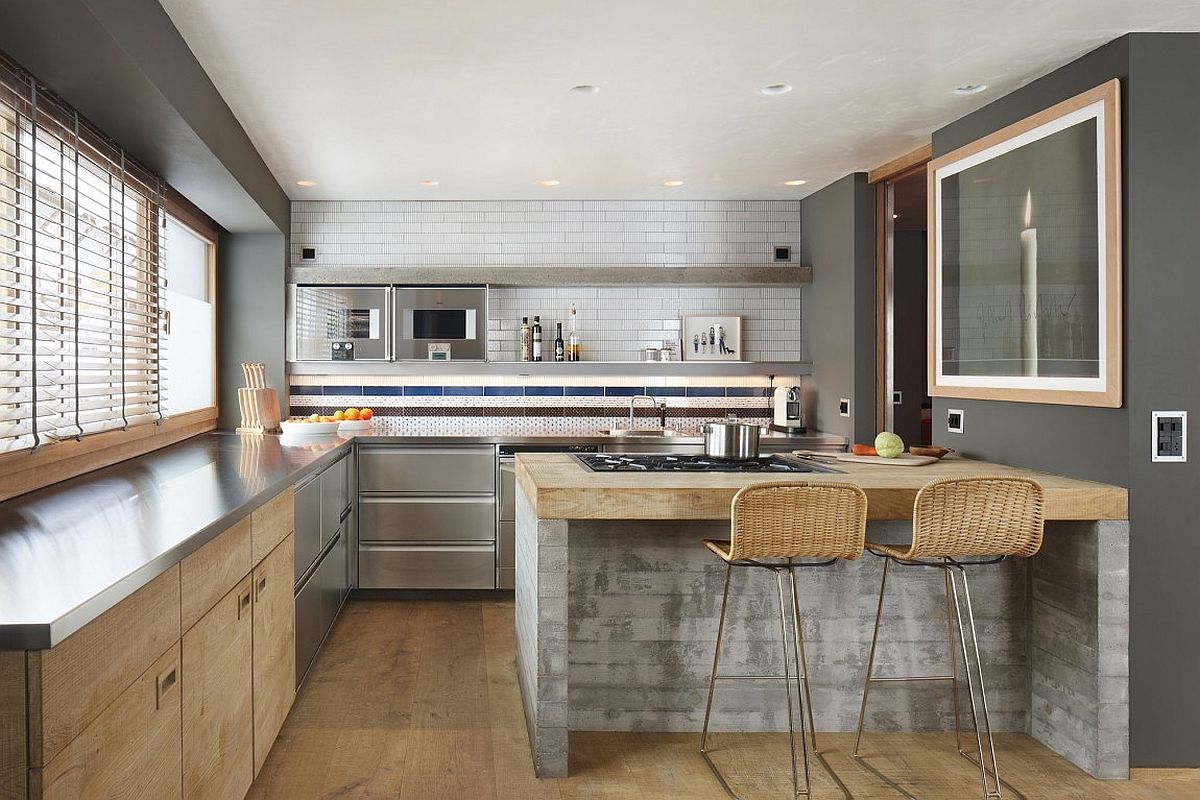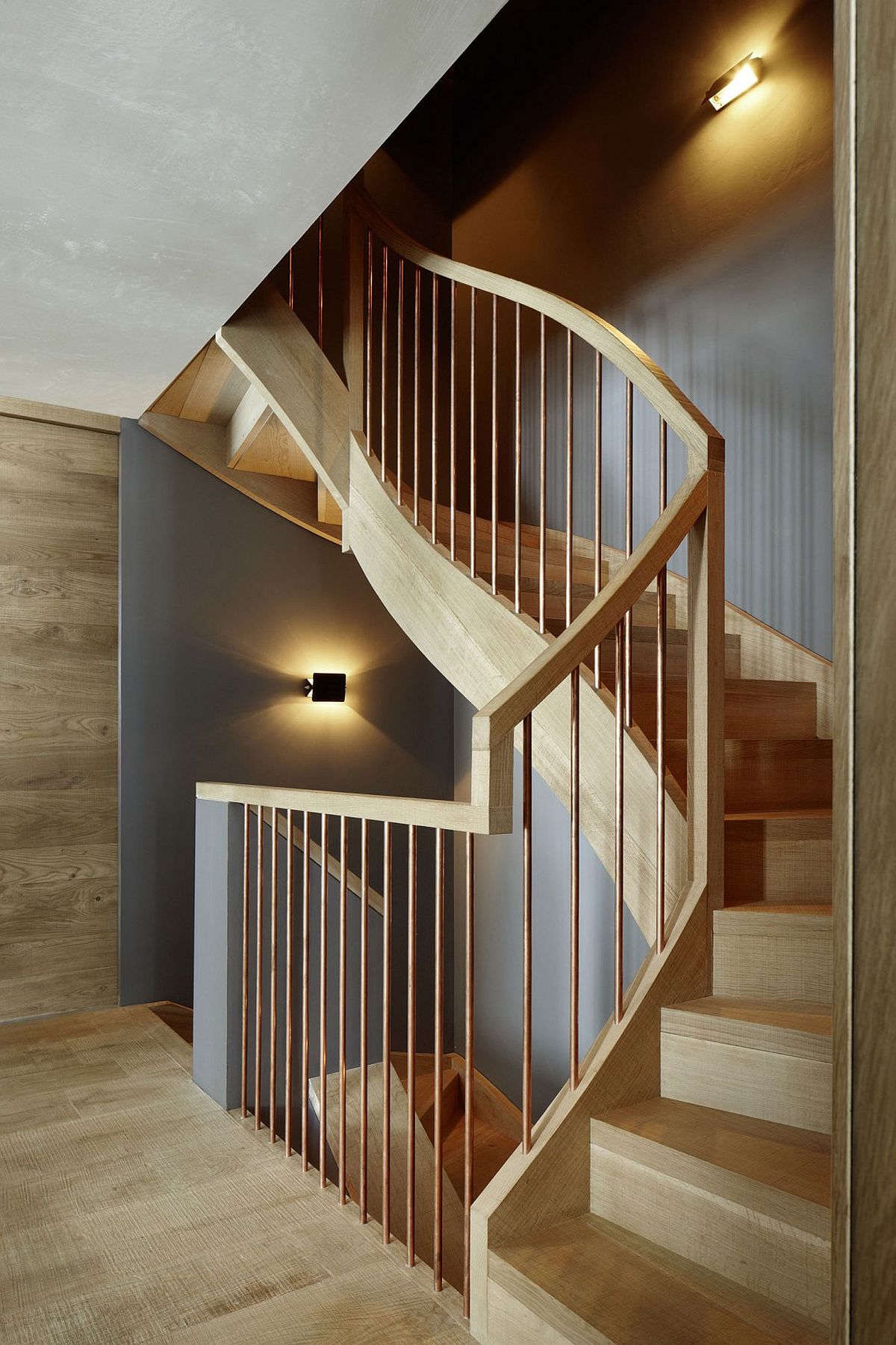 It is fascinating to see the blend of contrasting textures throughout the home with specific features such as the fireplace wall and kitchen counter in concrete, lovely oak finishes and even exposed timber beams coming together seamlessly. A sculptural staircase with wooden handrail, copper railings leads to the top level with plush bedrooms and other private spaces. Colorful bathrooms and a series of space-savvy home offices complete a stupendous makeover that seems like the perfect holiday destination and a dream home for those seeking to escape into the heart of Alps! [Photography: Ralph Feiner]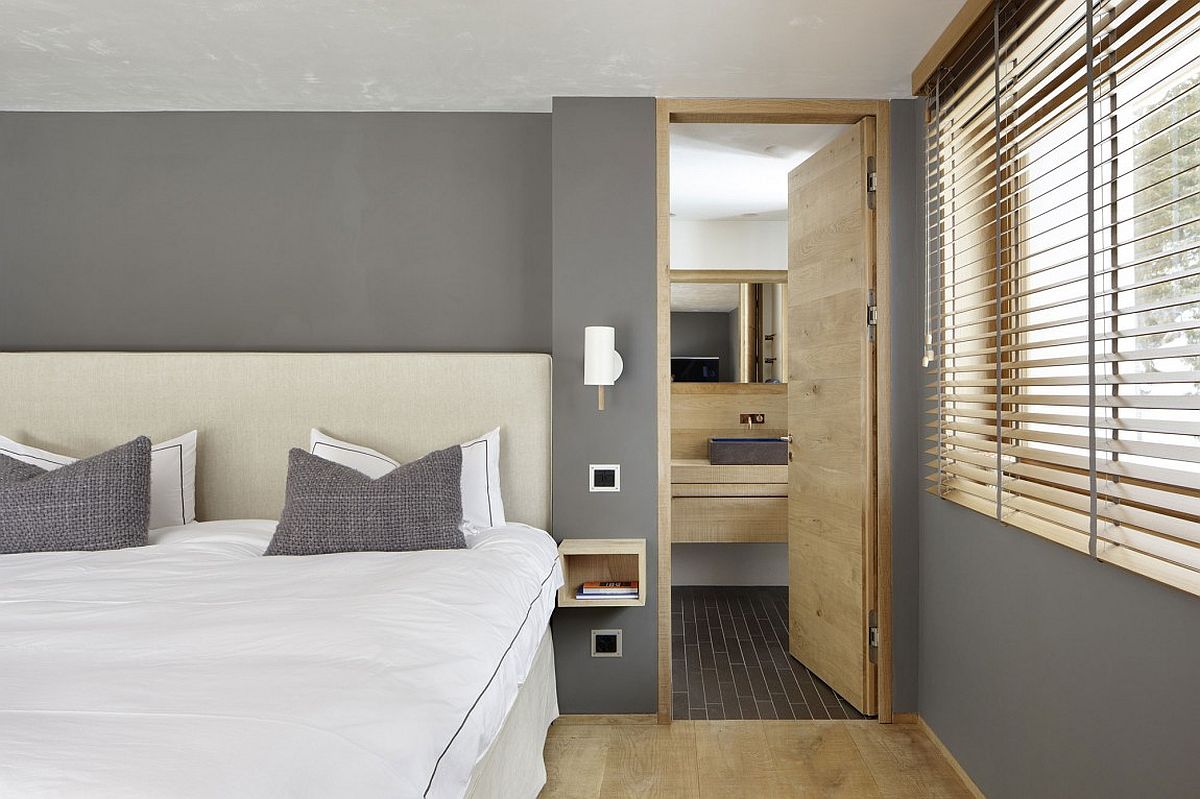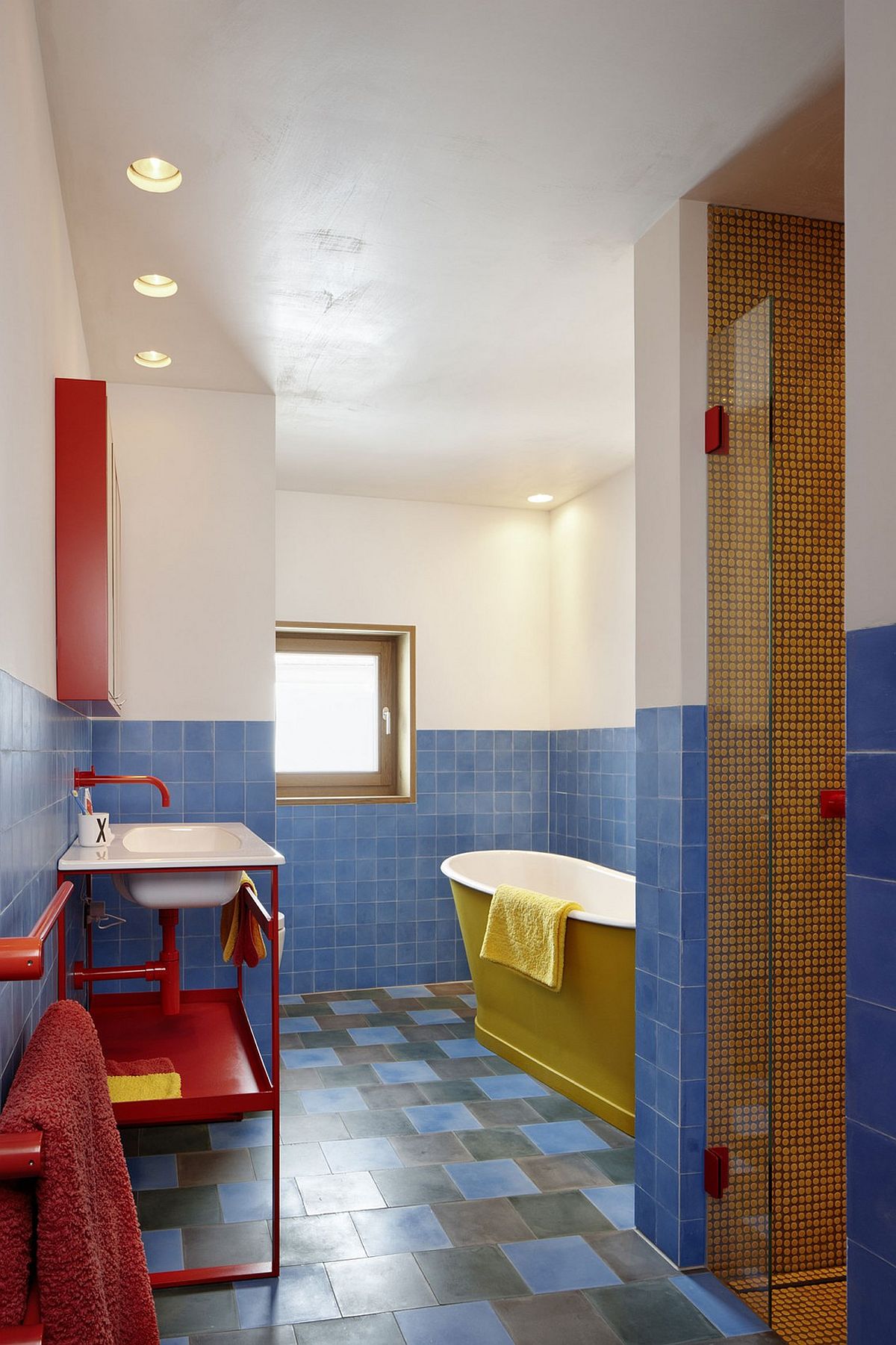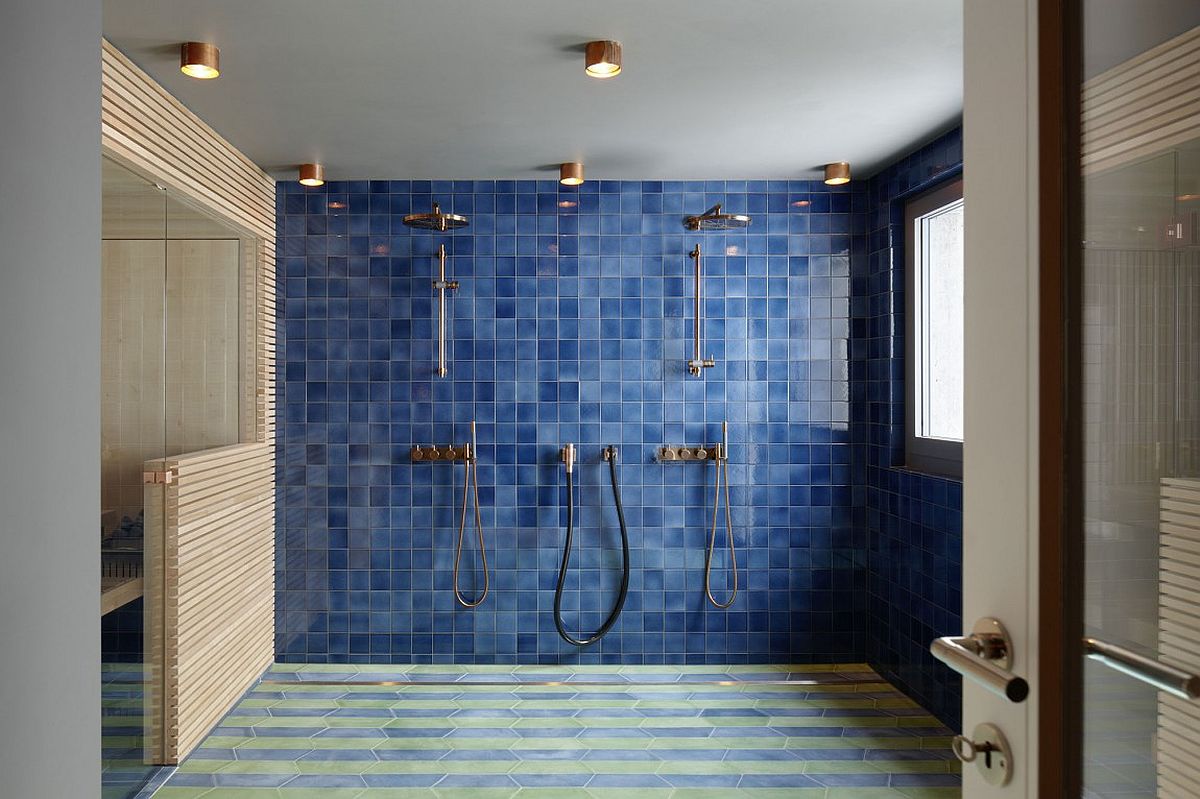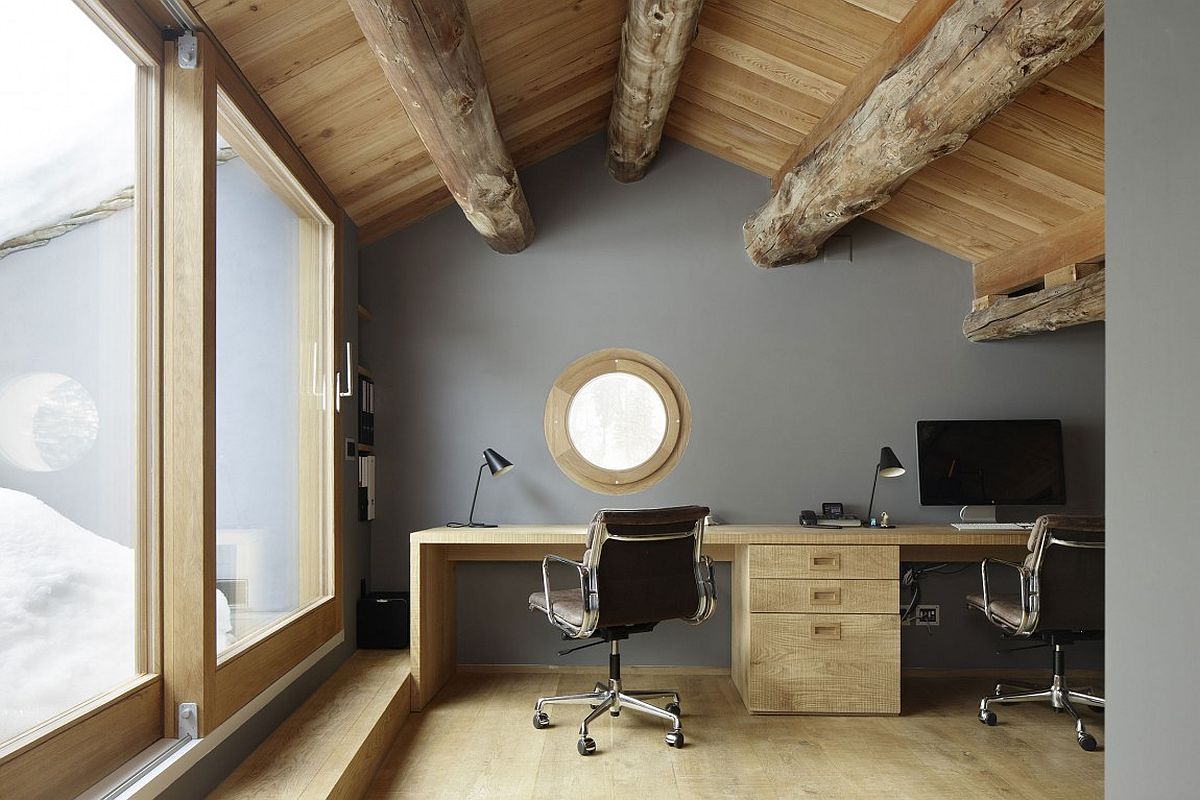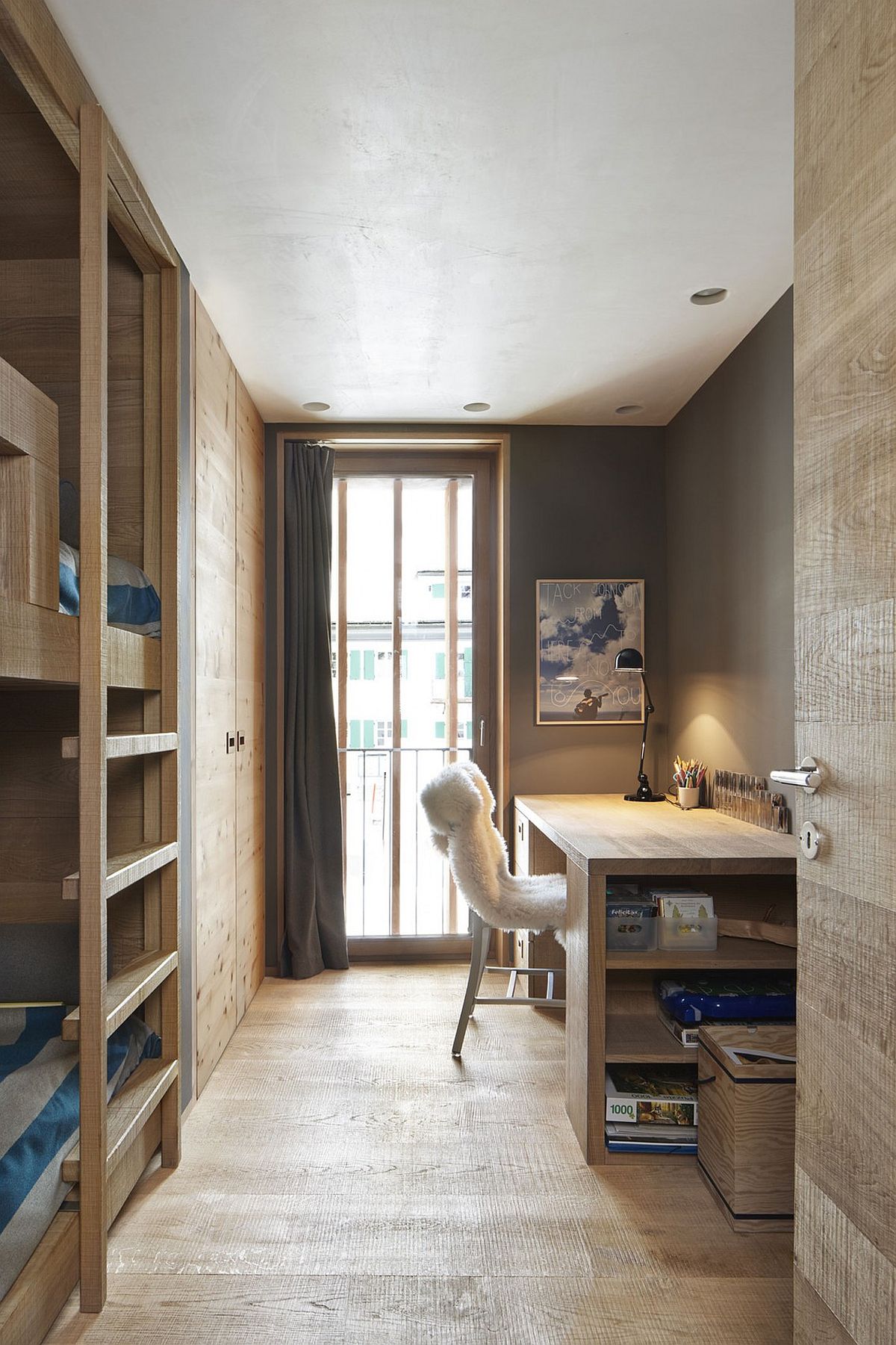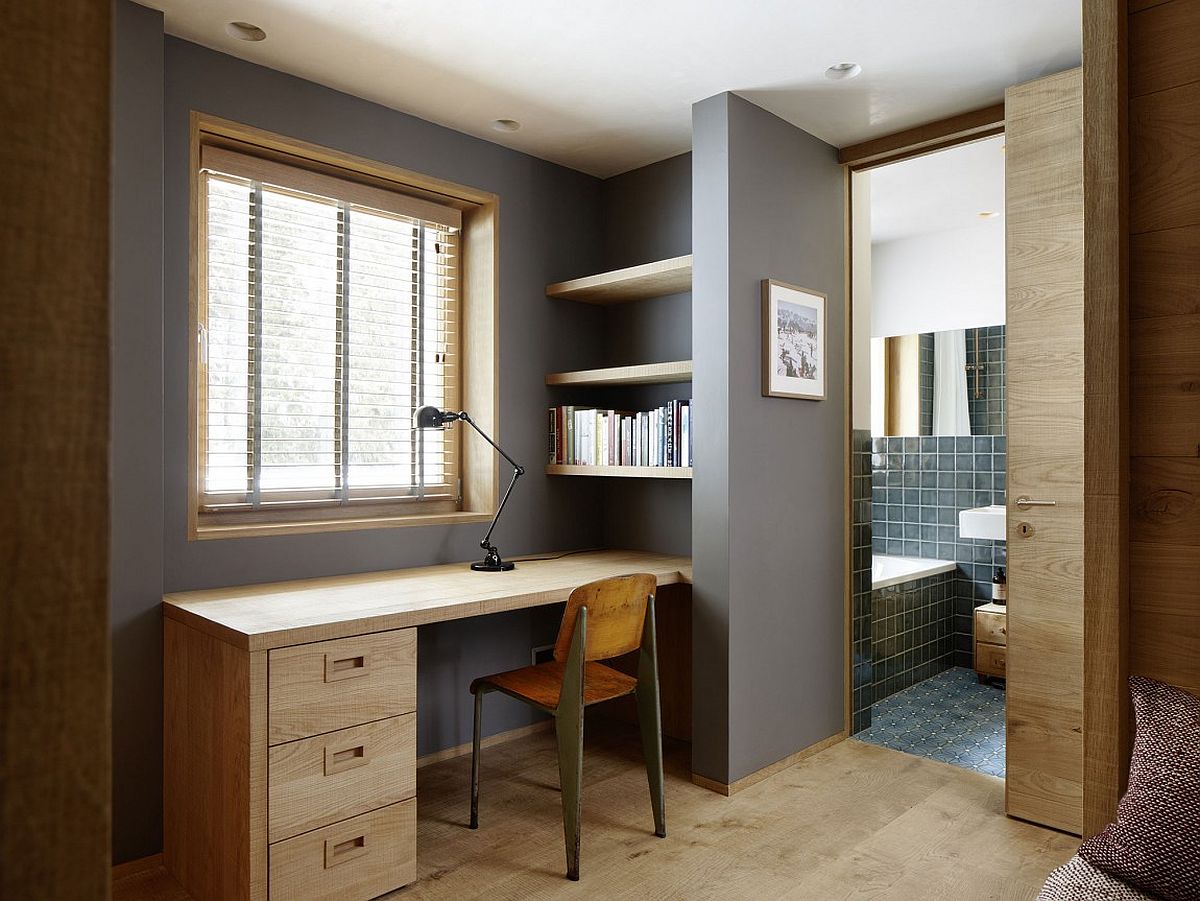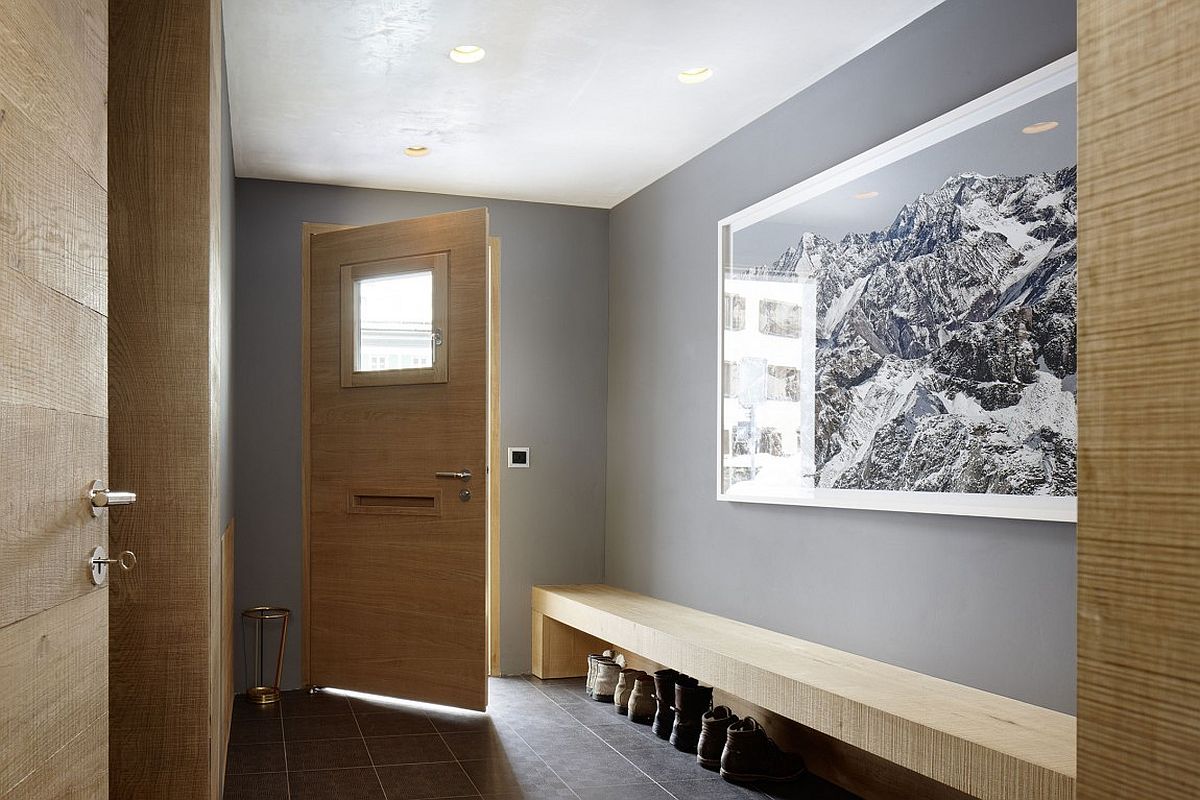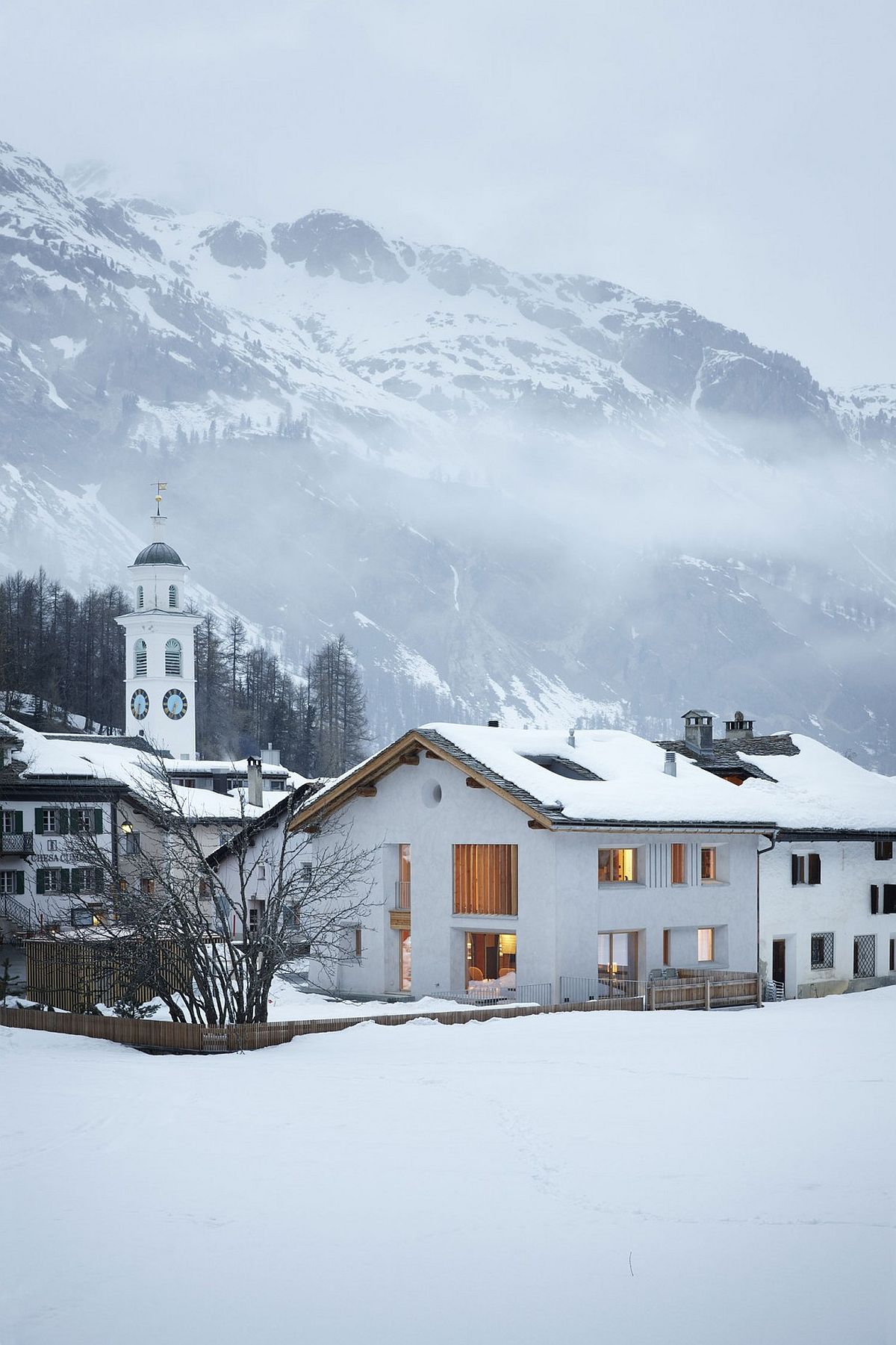 You're reading In the Majestic Shadow of Alps: Cozy Home Renovation in Sils im Engadin, originally posted on Decoist. If you enjoyed this post, be sure to follow Decoist on Twitter, Facebook and Pinterest.