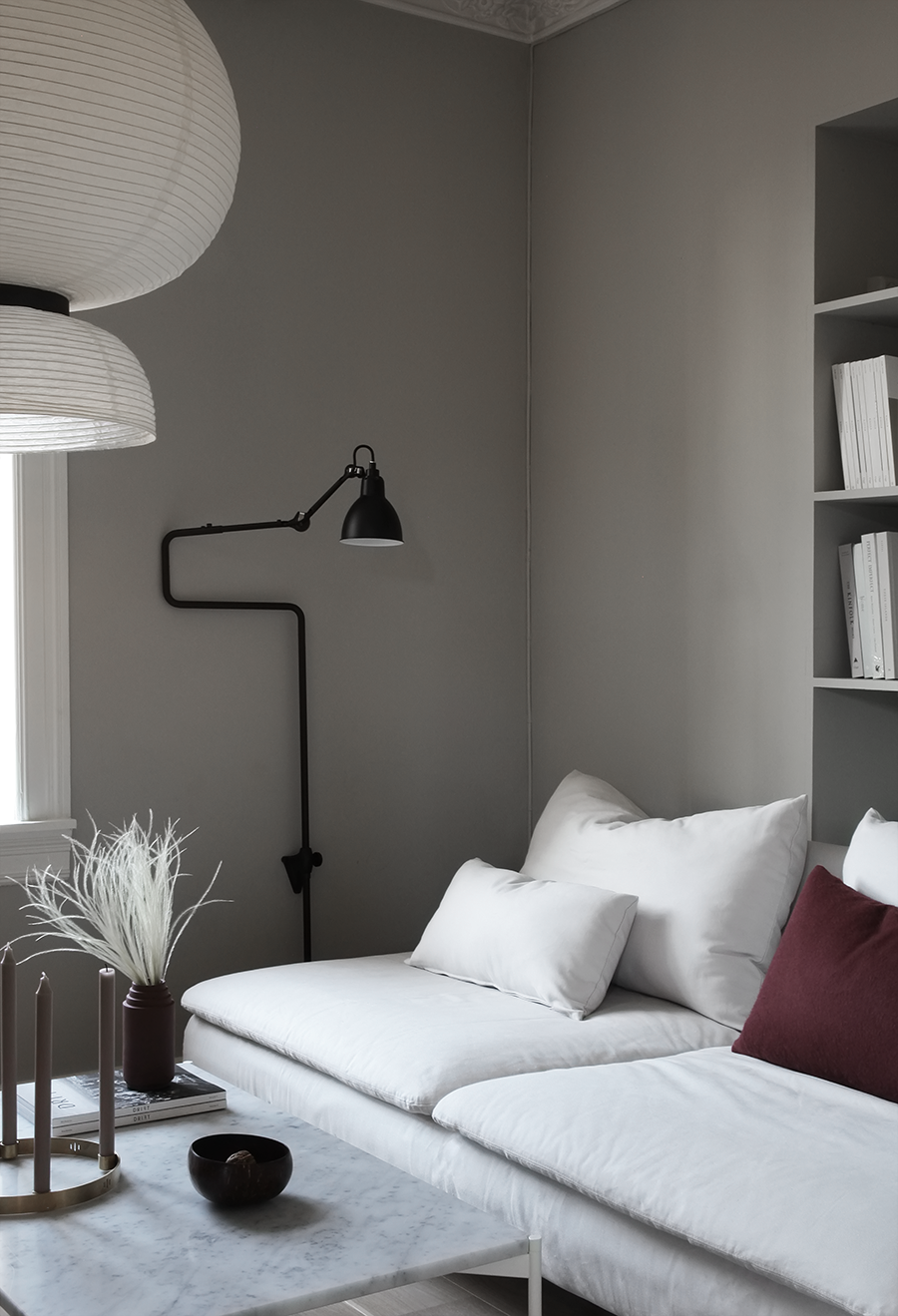 This weekend I started to decorate my home for Christmas. Only a few items added to have a festive feeling throughout December. I always end up using less than I plan to, and the boxes with decorations I carried down from the attic is pretty much as full as they were before I started decorating. This year I decided to go for a soft color scheme, like I already have in my home. Hues of beige and grey, and for the first time ever, a deep red color I absolutely love. The candle holder in brass from Ferm Living is my advent wreath and together with a vase from Skagerak filled with straw (absolutely love these!) and a small bowl filled with walnuts on my table it turned out just as festive as I wanted it to. Not too much, just a subtle feeling of Christmas. Adding pillows for color is a bit of a cliché, but this time it worked out really well and the red one I came across at Houz last week is perfect. In soft alpaca wool from Elvang.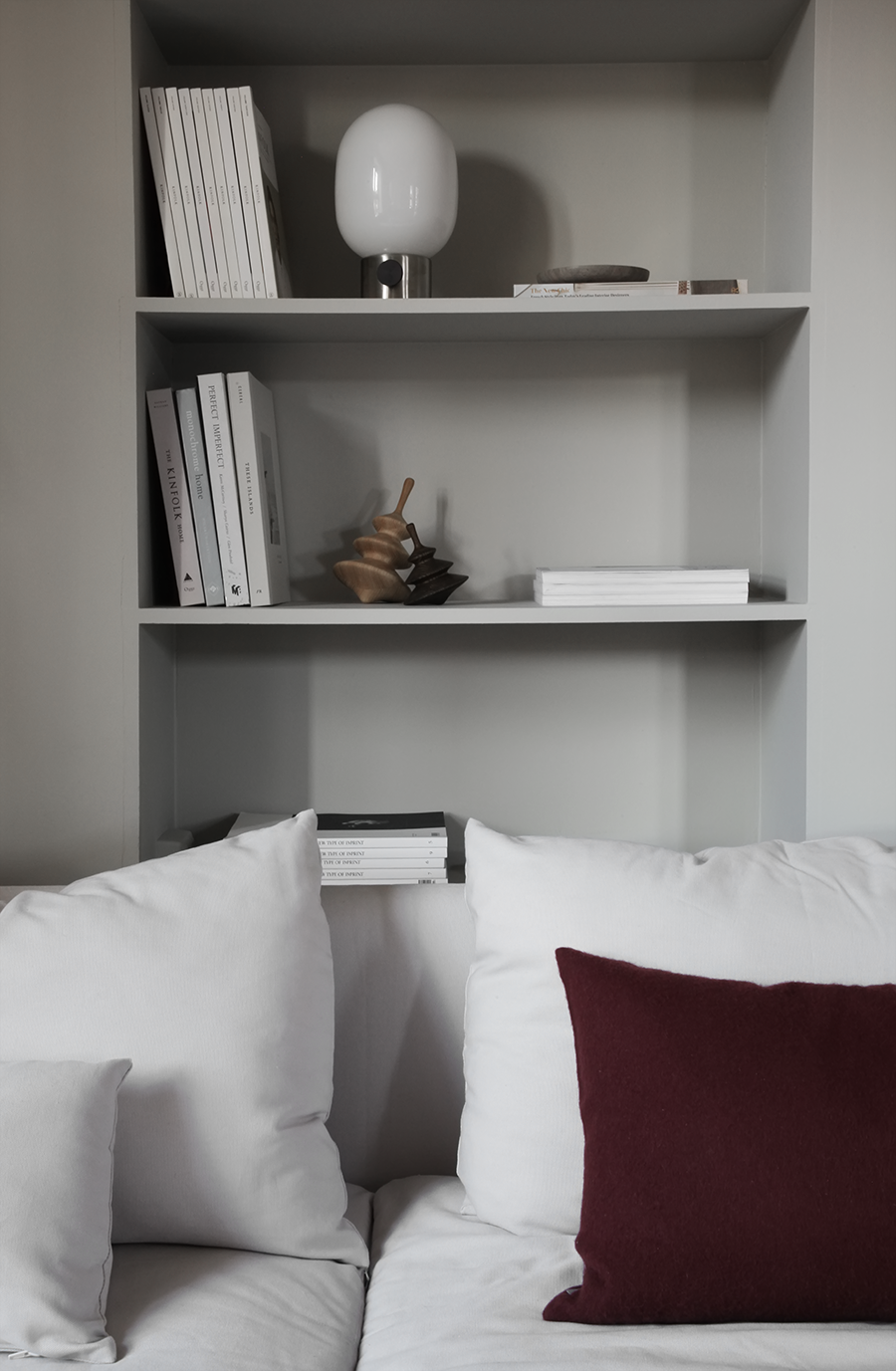 Removing a few items when you add Christmas decorations is always a good idea. Even though I want a bit more for Christmas I also want to keep the clean and modern expression in my home. So I removed some stuff to make room for the wooden decorations from Kristina Dam in my shelf.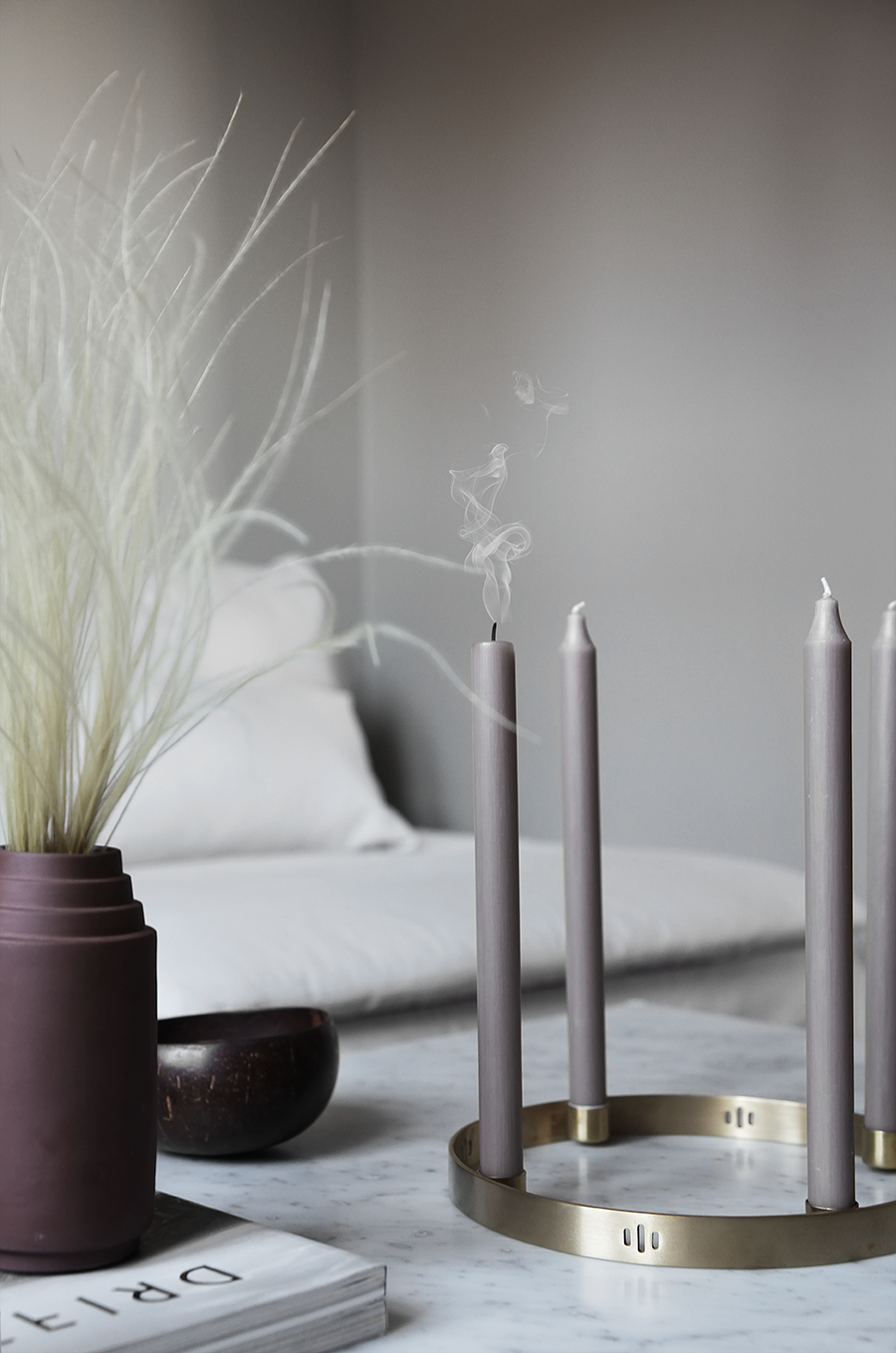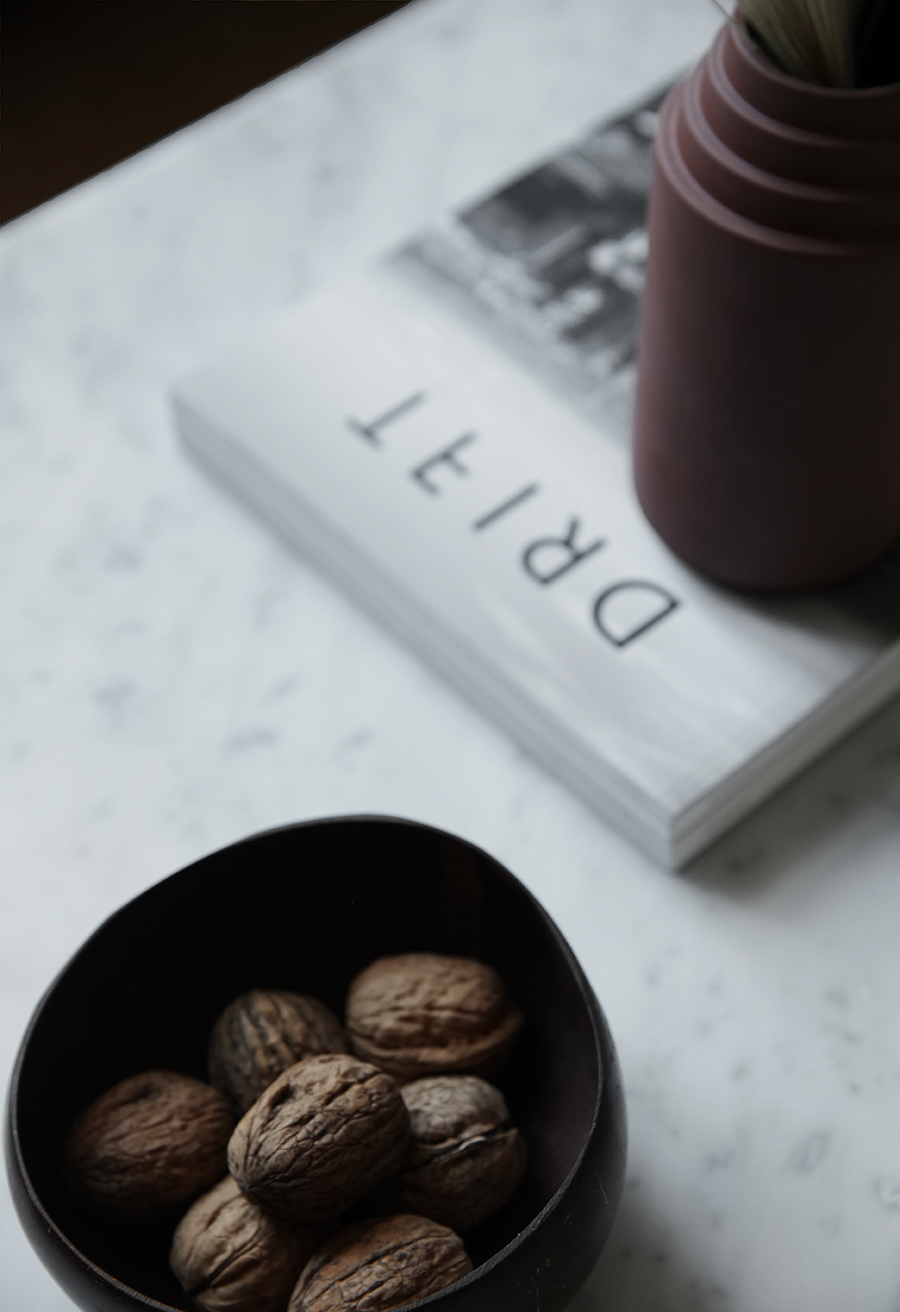 The presents I already bought is wrapped, and I keep them in my living room as a decoration itself. Simply wrapped with light grey paper and a red ribbon. The grey paper is to be found at Norway Designs here in Oslo (they actually got the beautiful grey color made upon request as they wanted a color similar to the grey paper bags from COS. Love it!) and the red ribbon is to be found at Granit.
You can read more about my preparations for Christmas at Lady Inspirasjonsblogg.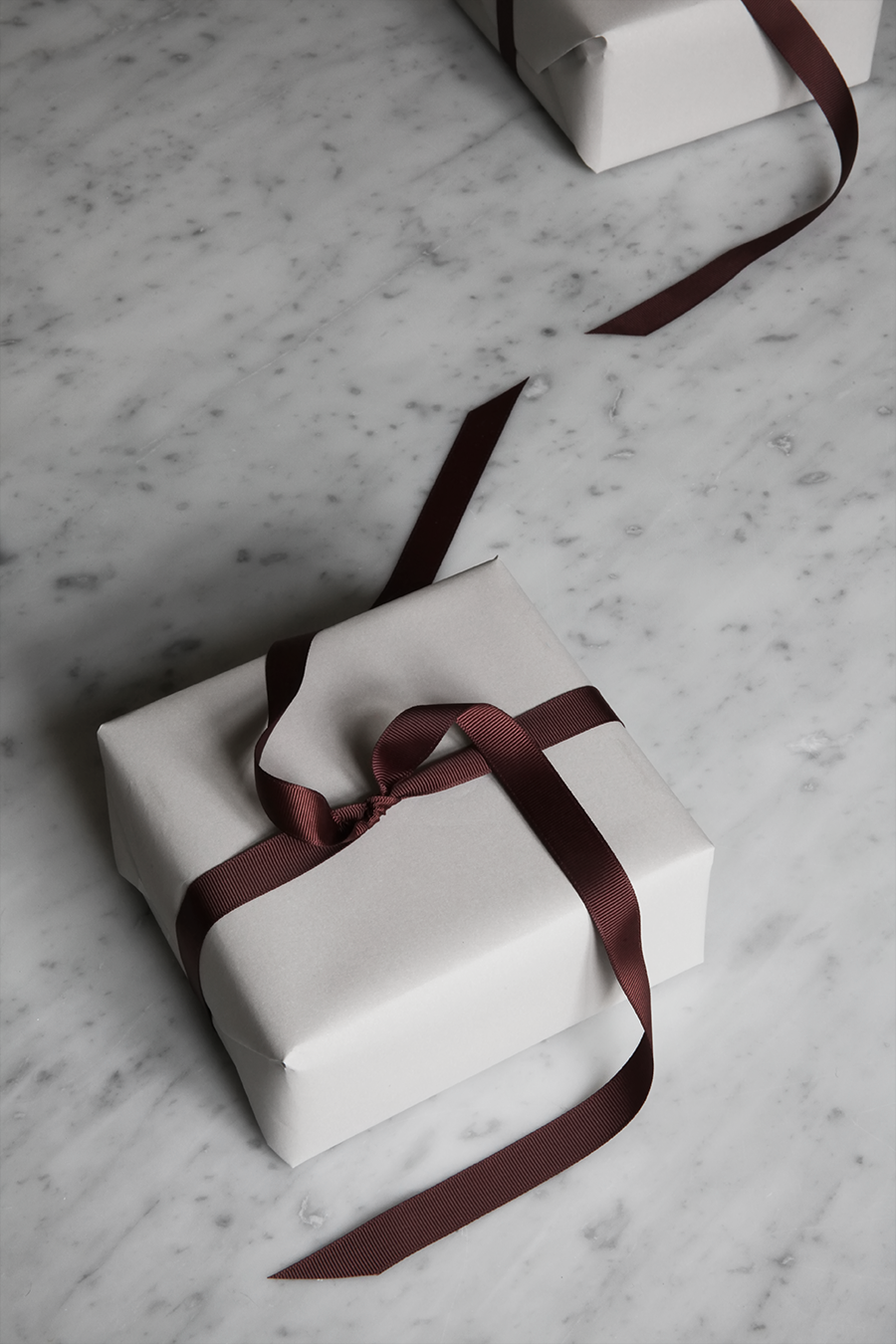 photo © Elisabeth Heier
Elisabeth
Innlegget DECORATING FOR CHRISTMAS WITH SOFT COLORS dukket først opp på ELISABETH HEIER.