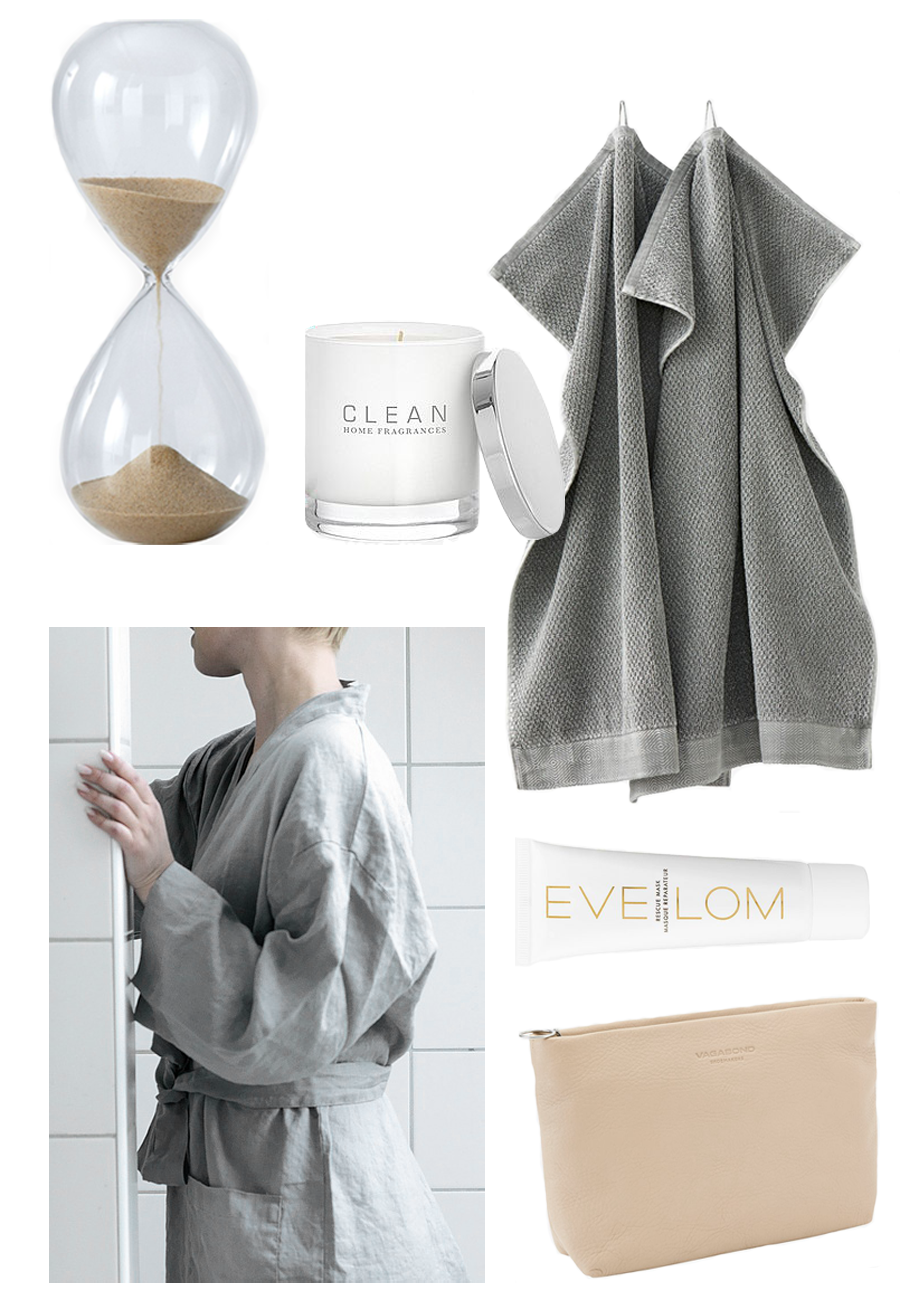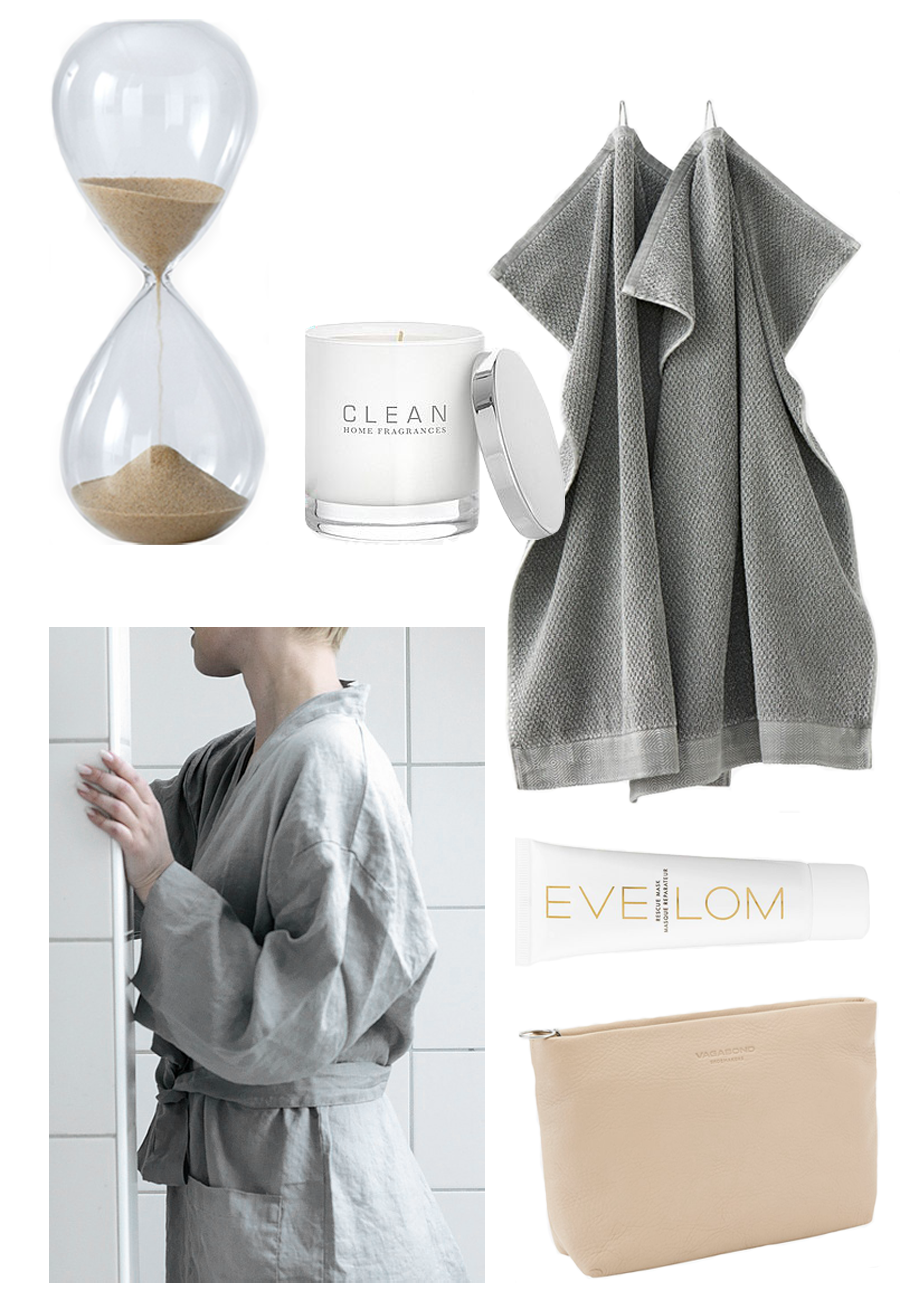 selection and collage by Elisabeth Heier
Ad, in collaboration with Ellos

New, exciting and busy month starting as of tomorrow. A perfect excuse to do some shopping and add some more to my endless wishlist.. I´ve picked some products that I know I will love having with me for the traveling I´m doing the next few weeks and also some nice stuff for relaxation when I get back home. Hope you like it and might find my findings useful too.
1. Ok, so my first pick is only for decoration. But useful too, when you find it relaxing to surround yourself with beautiful things. At least I do. Ellos Home Timeglass, h 21 cm. 
2. Lighted candles in the autumn is a must have and this one with a lovely cotton scent both looks and smells lovely. Warm Cotton scented candle.

3. The grey cotton towels from Ellos Home has a nice texture and is also a part of the Concious Choice range from Ellos. Good quality in every way. Now even 50% off, so this is a good buy. Tilde Towels, comes in pair of two.
4. A robe in soft linen is a must have for late mornings, both at home and when traveling. I have worn the one I´ve got so much
it´s about time to get a new one.. Plus, this one is on sale right now, 20% off. Grey Linen robe, Gripsholm.

5. Rescue mask for stressed skin, jet-lags (or just way too many nights of work) and outbreaks. Eve Lom is one of my favourite brands and I´m sure this mask will be good for my skin. Eve Lom Rescue Mask. 
6. I overpack. Always. A good idea would actually be to have a makeup bag ready for every travel, with only the essentials. Makes the packing more efficient too. Makeup bag in beautiful nude leather, Vagabond.
Elisabeth
Innlegget AUGUST FINDINGS dukket først opp på ELISABETH HEIER.