Le rotin allié aux coloris clairs et aux bleus, donne une ambiance à la fois douce et nature à cet appartement suédois. Le mélange de ce matériau et de cette couleur qui se retrouve pièce après pièce, est inspirant. Le balcon fermé, aménagé comme un second salon entouré de verdure est une véritable réussite.
Natural atmosphere in a Swedish apartment
Rattan allied with light colors and blue, gives an atmosphere that is both sweet and natural in this Swedish apartment. The mixture of this material and this color which is found room after room, is inspiring. The closed balcony, featured like a second living room surrounded by greenery is a real success.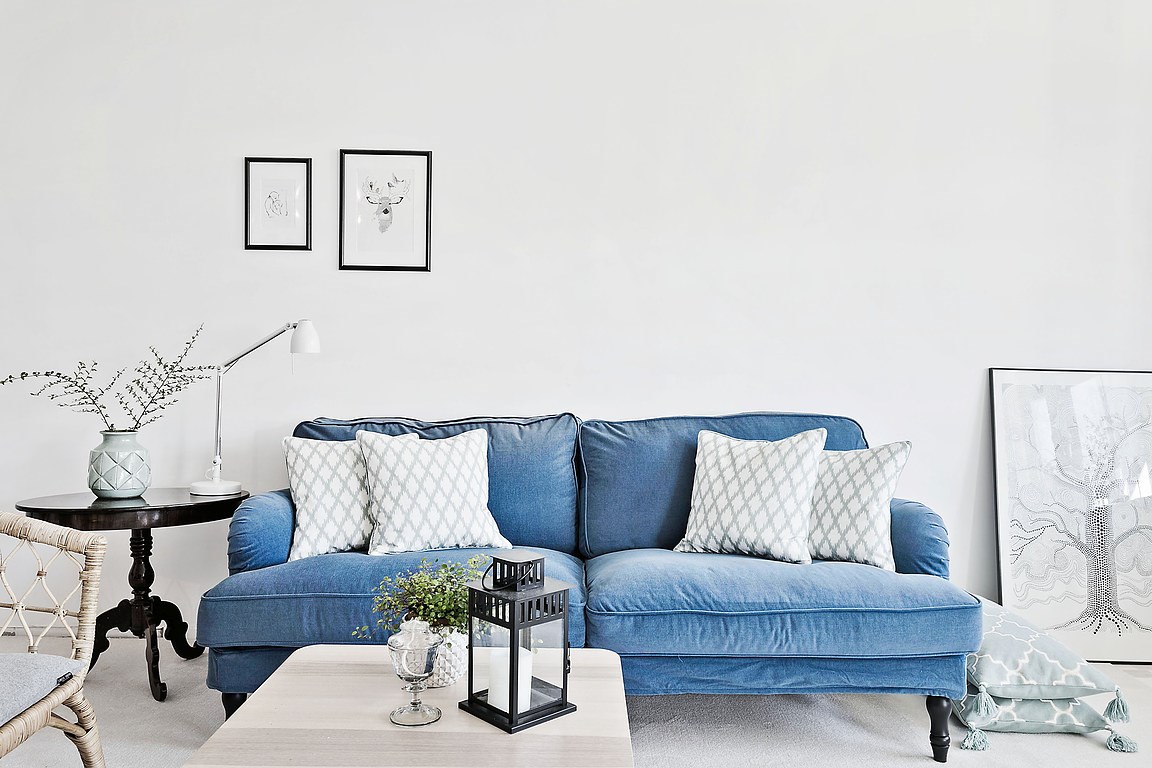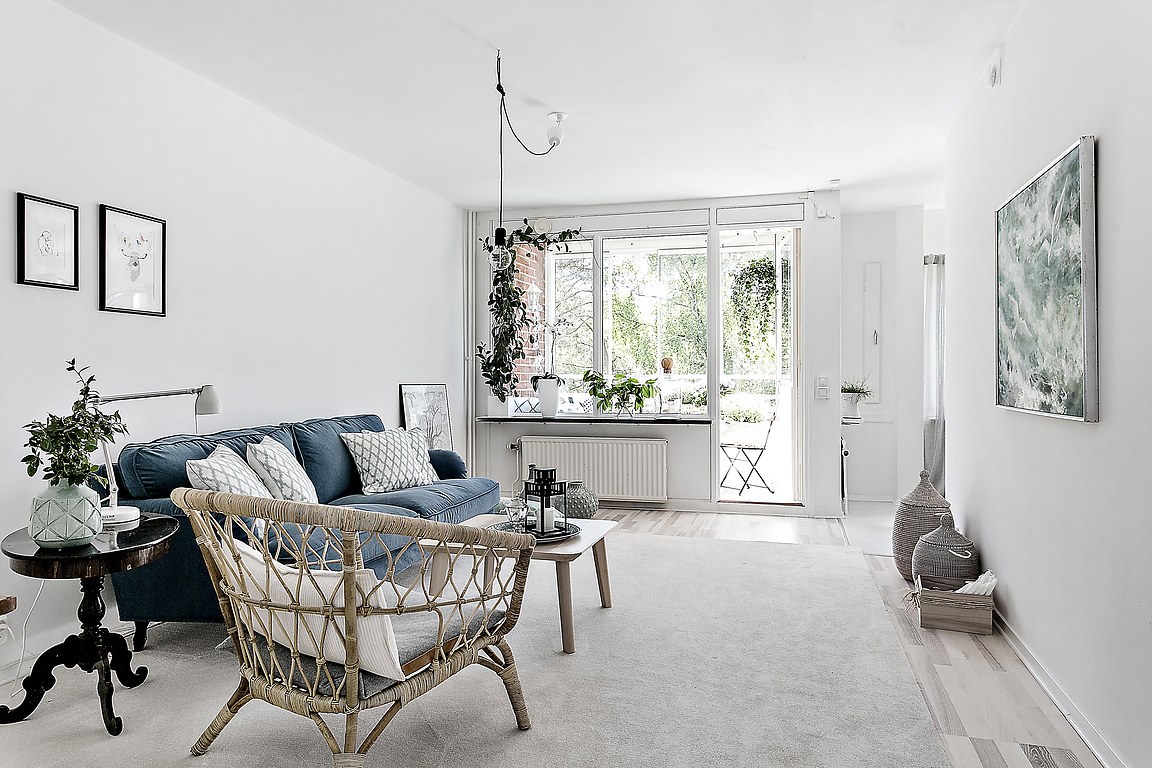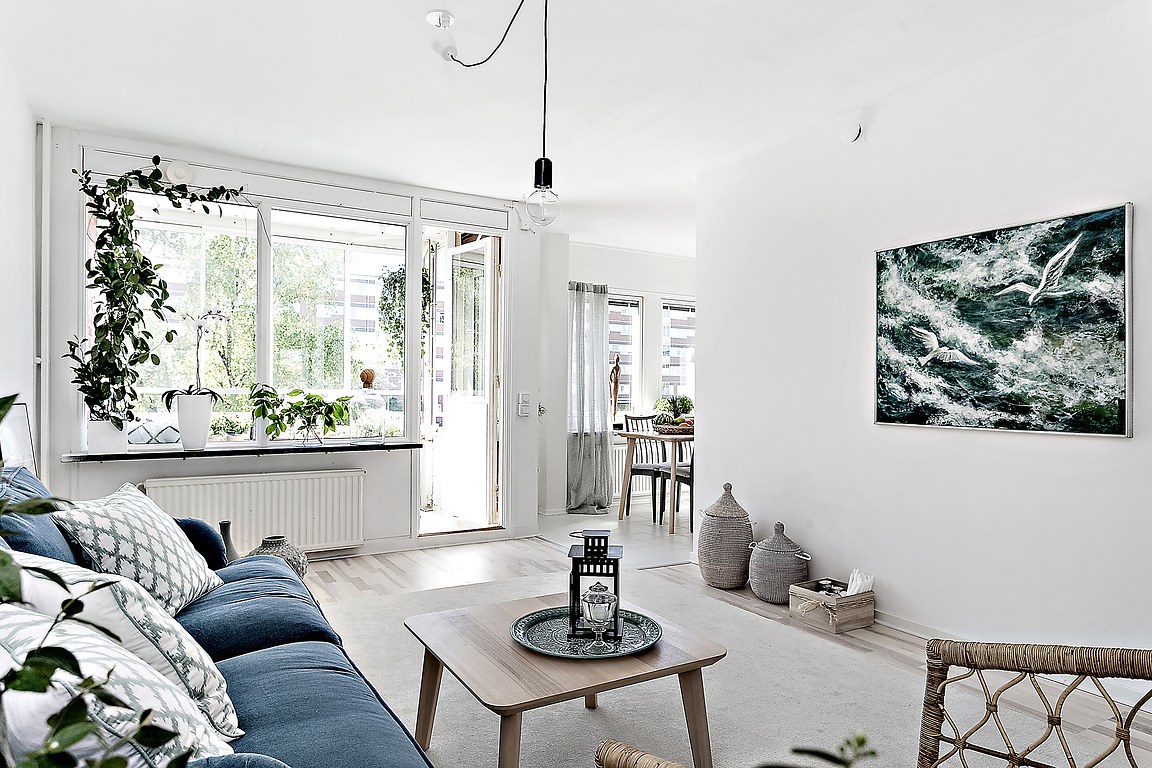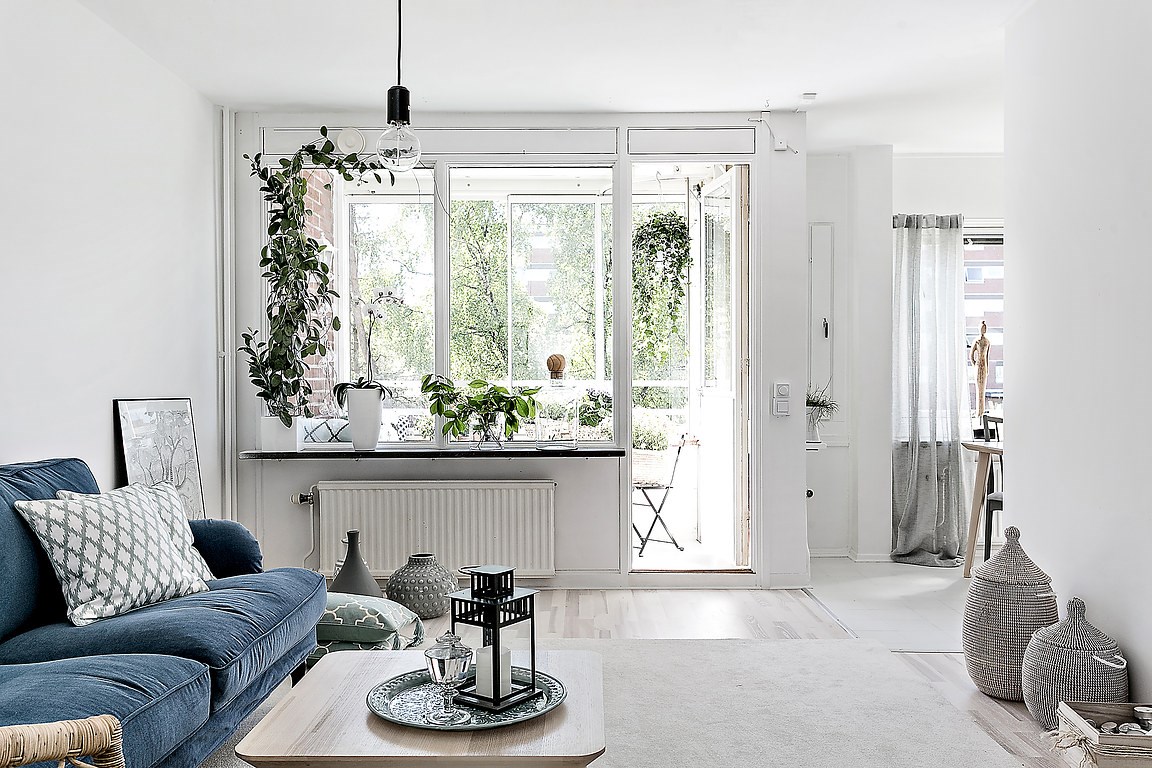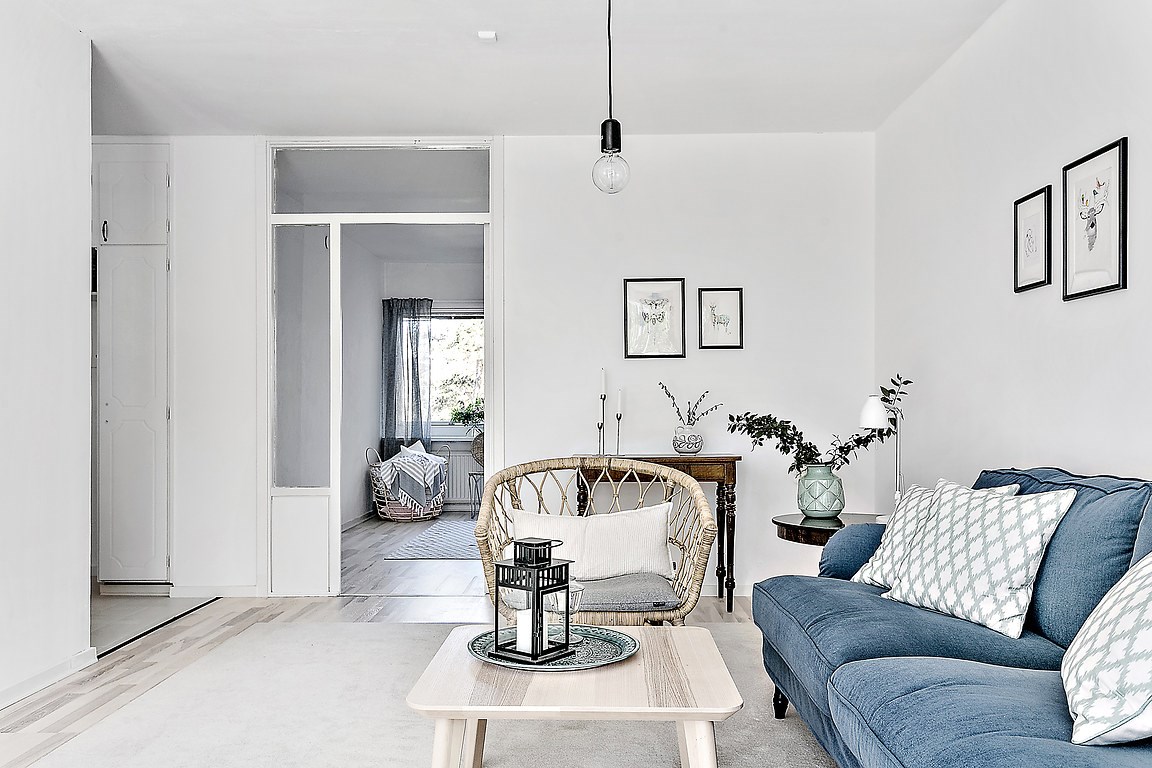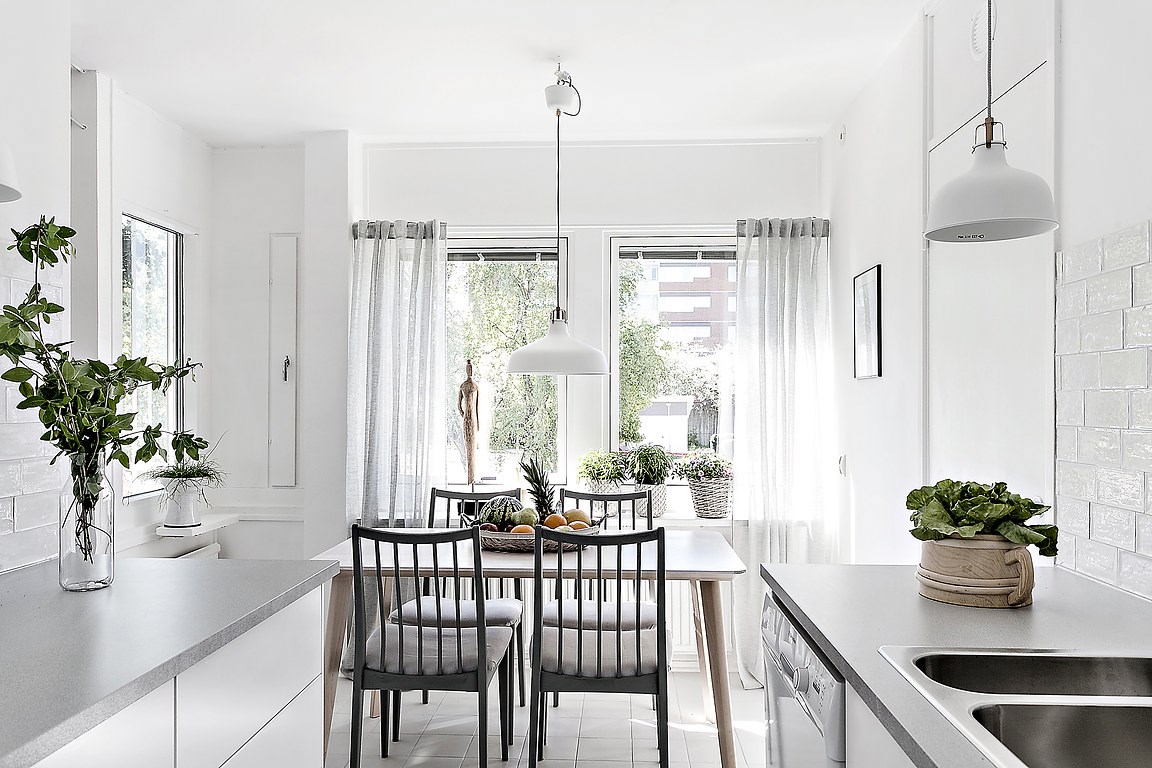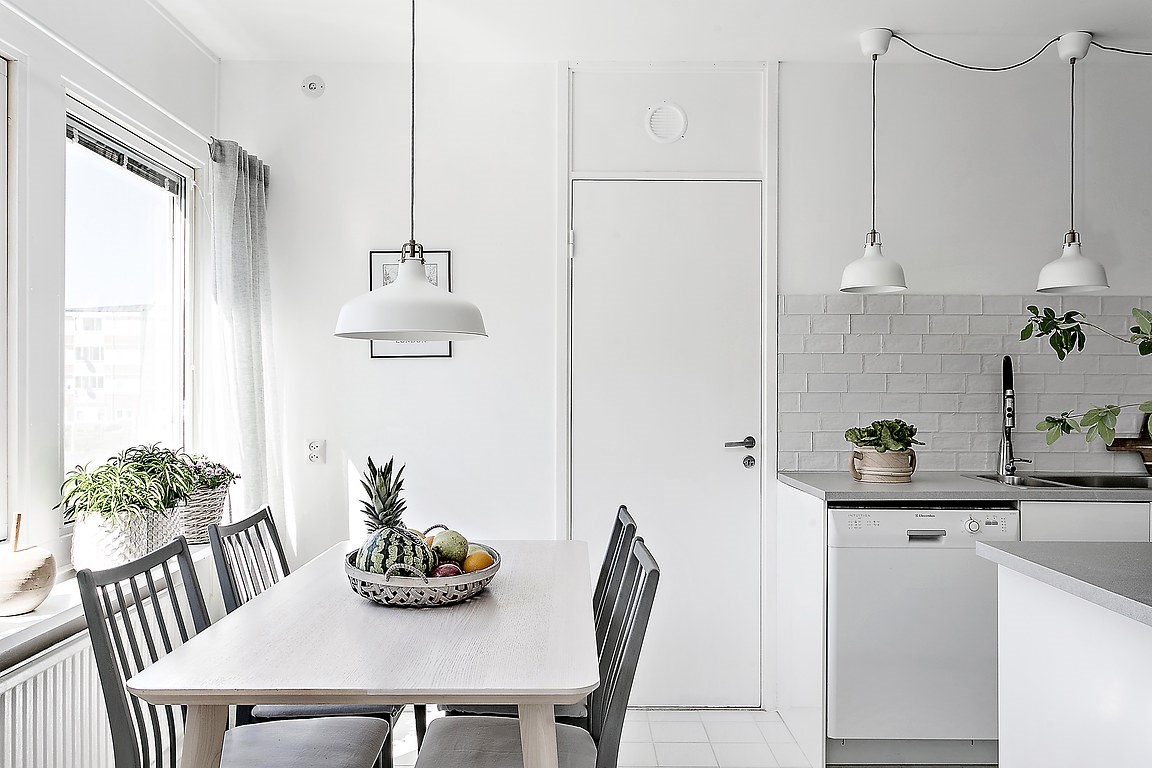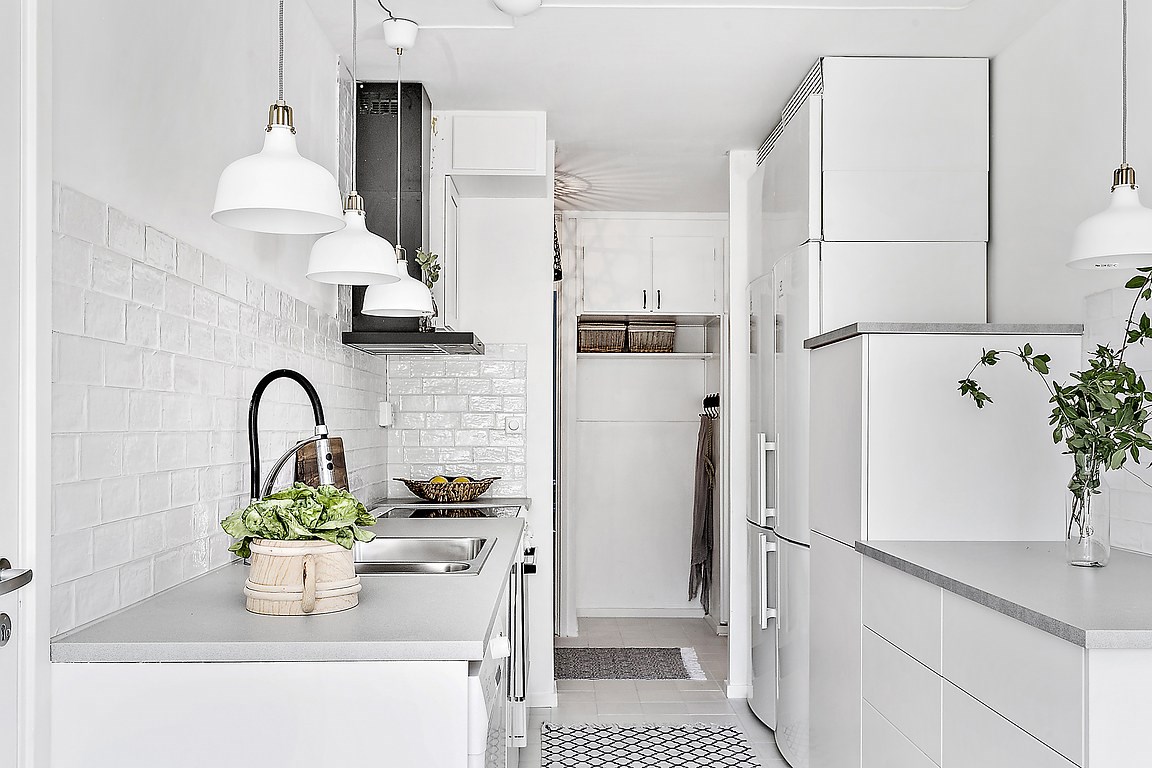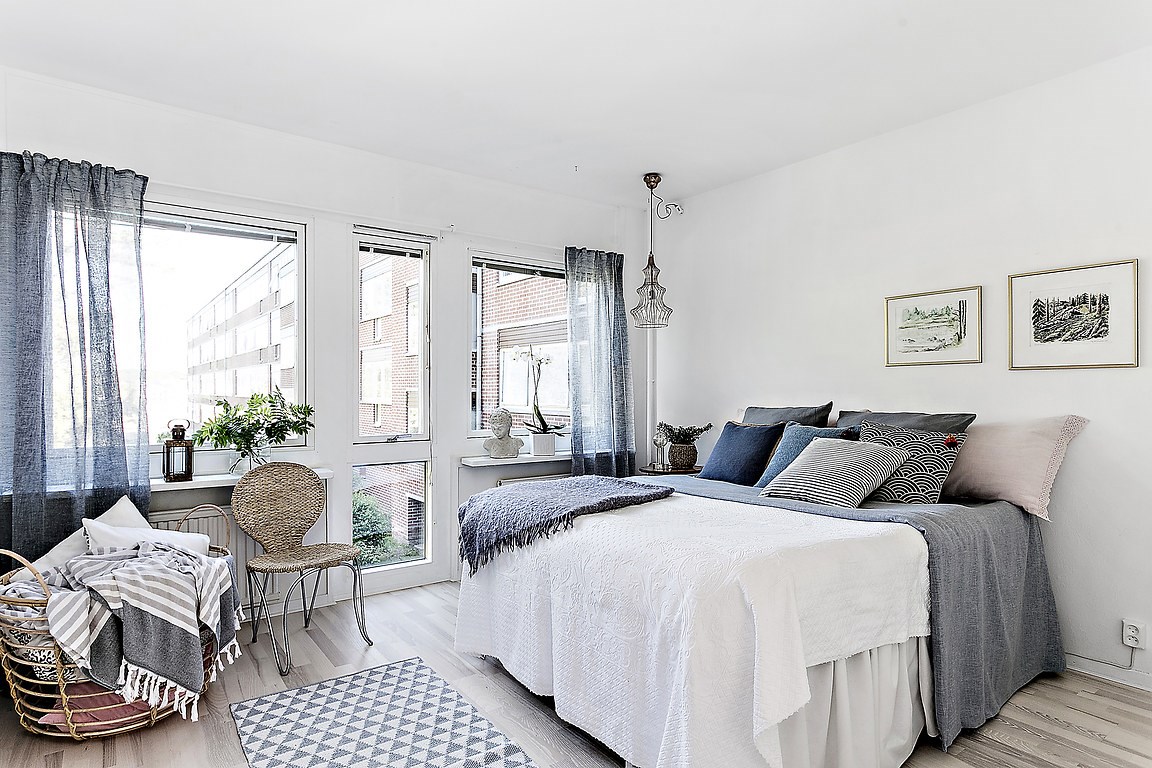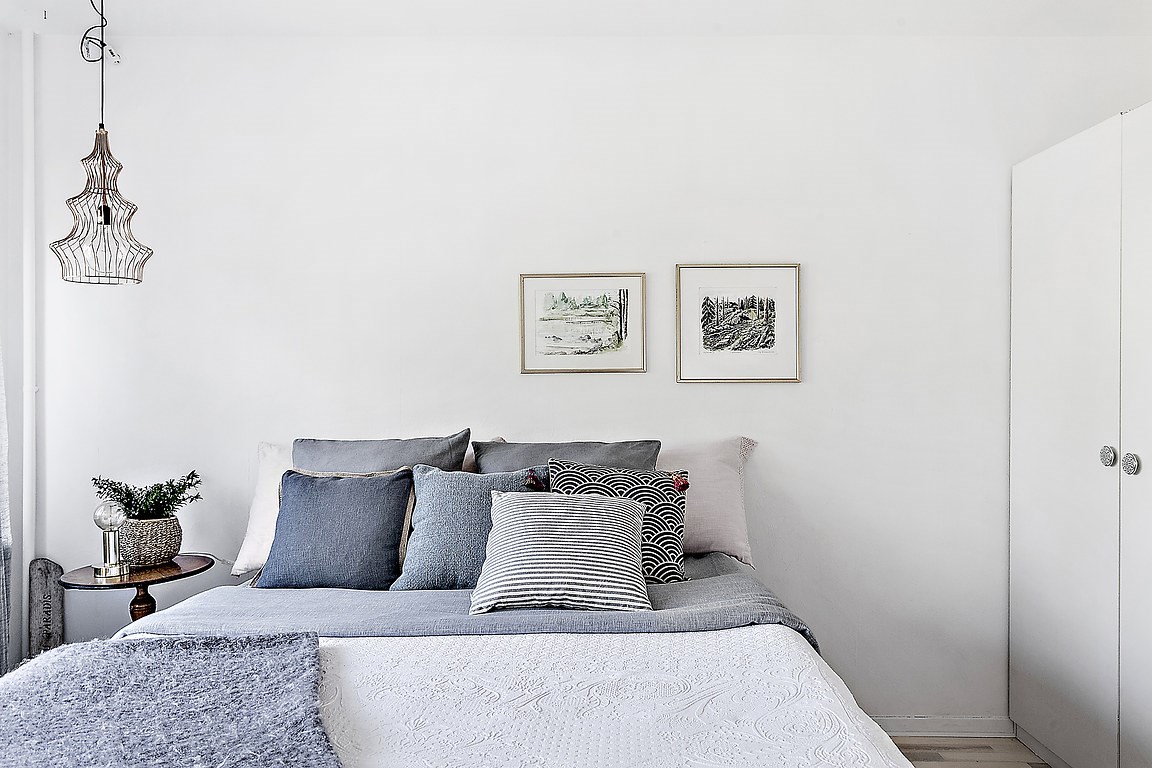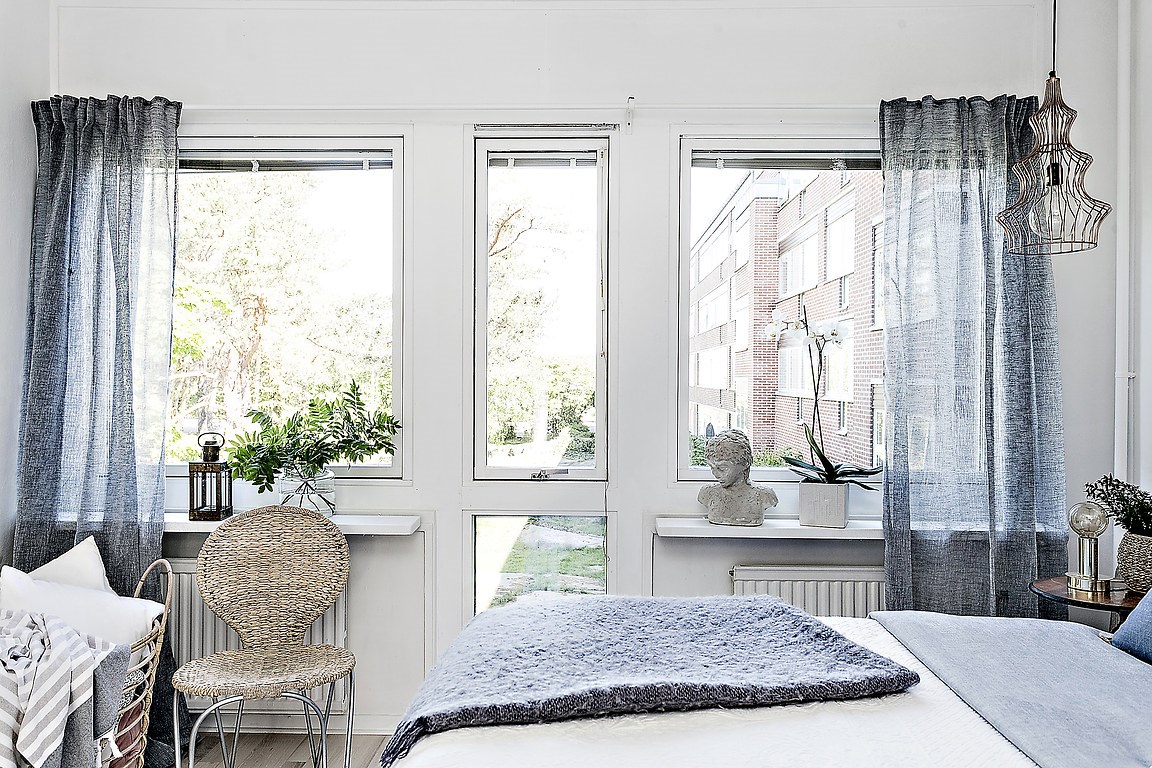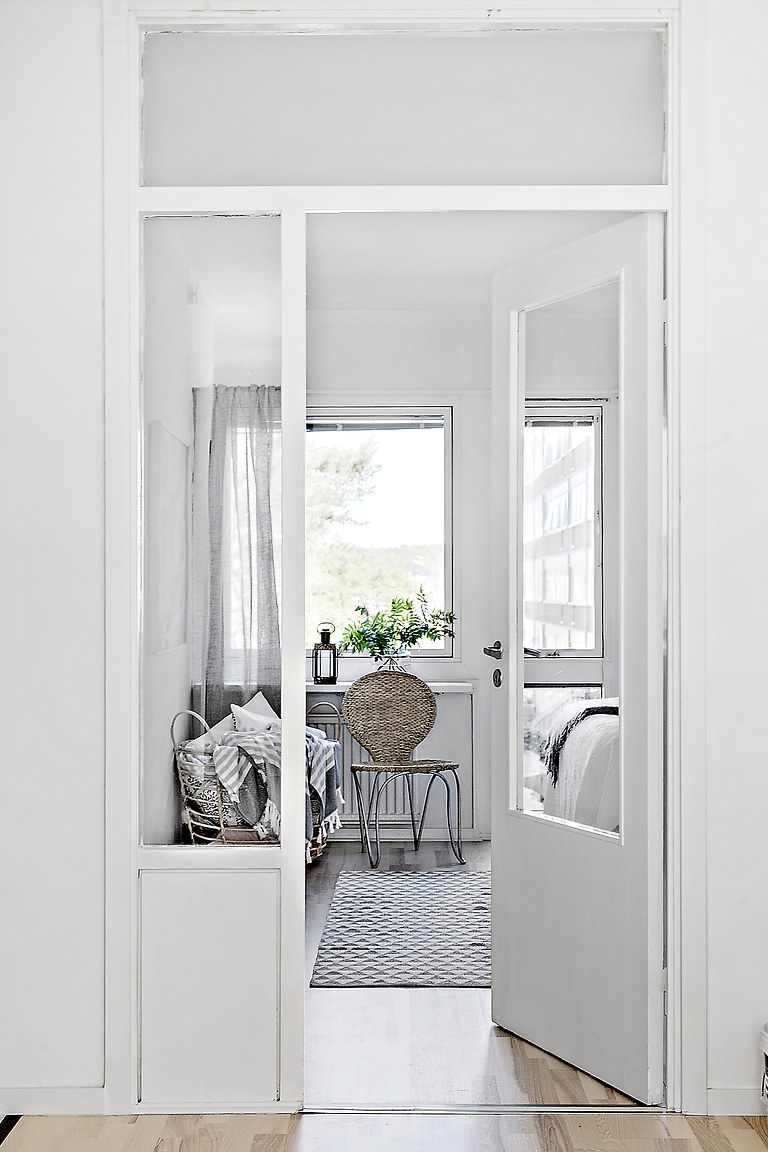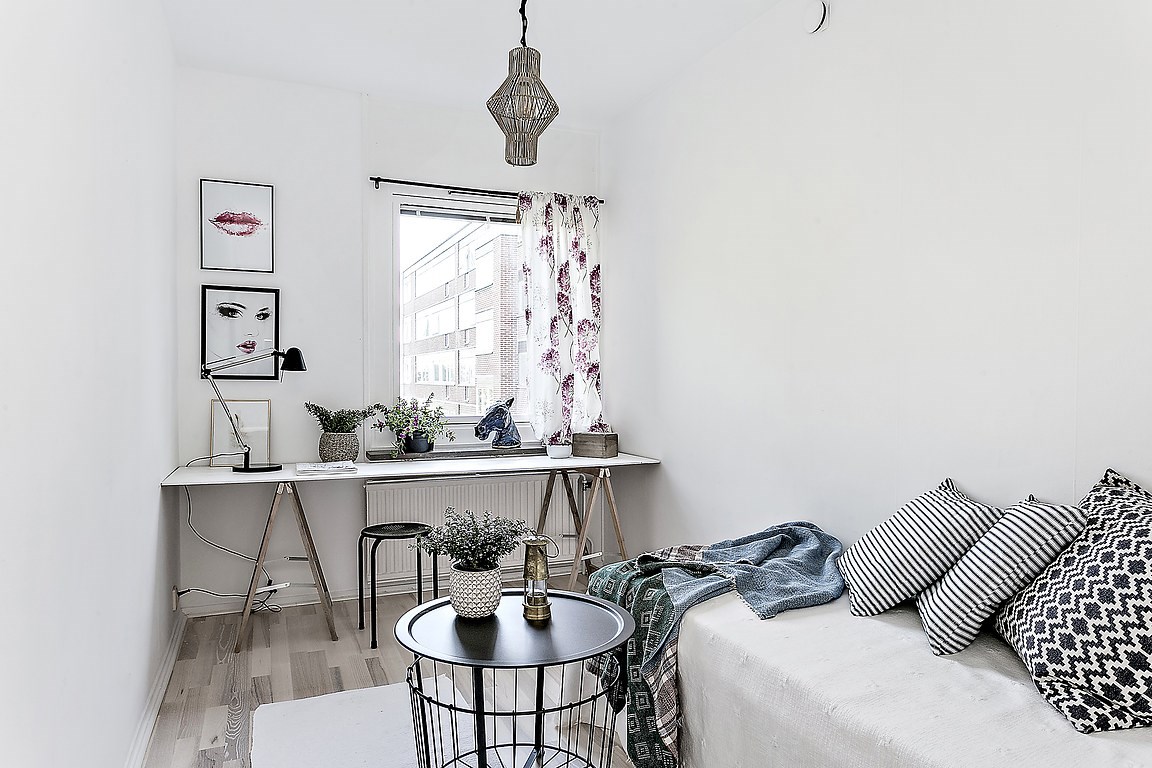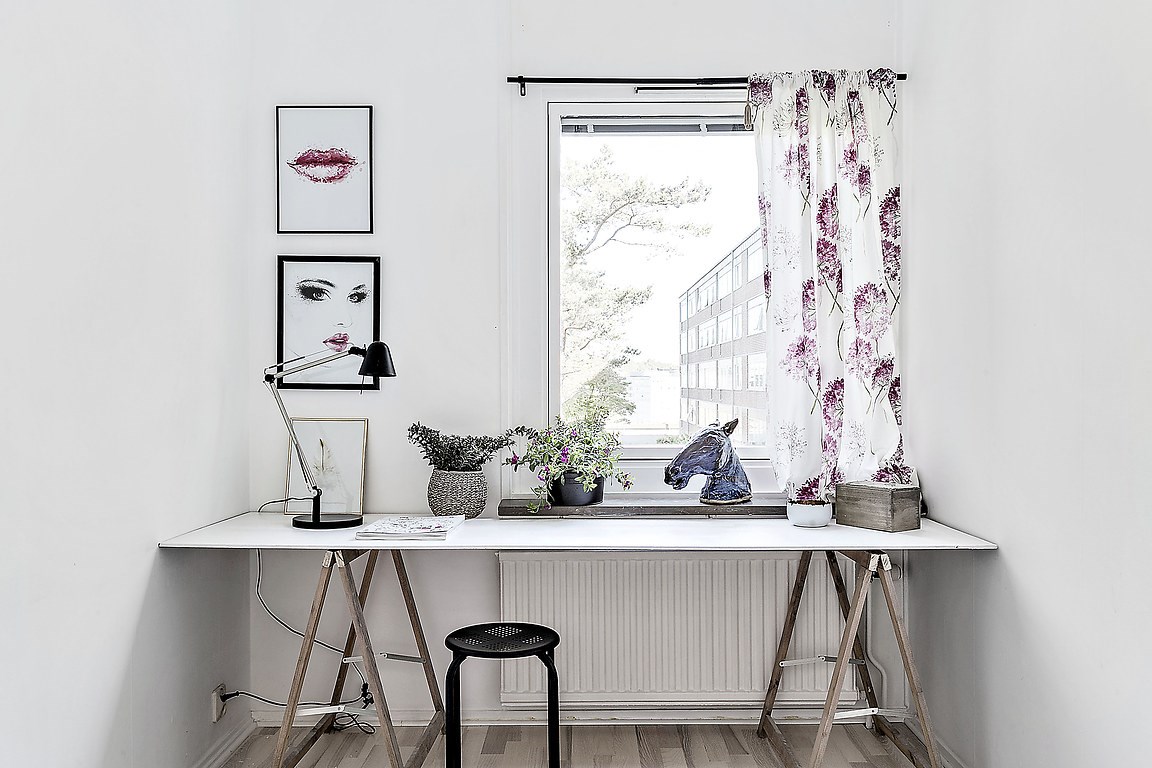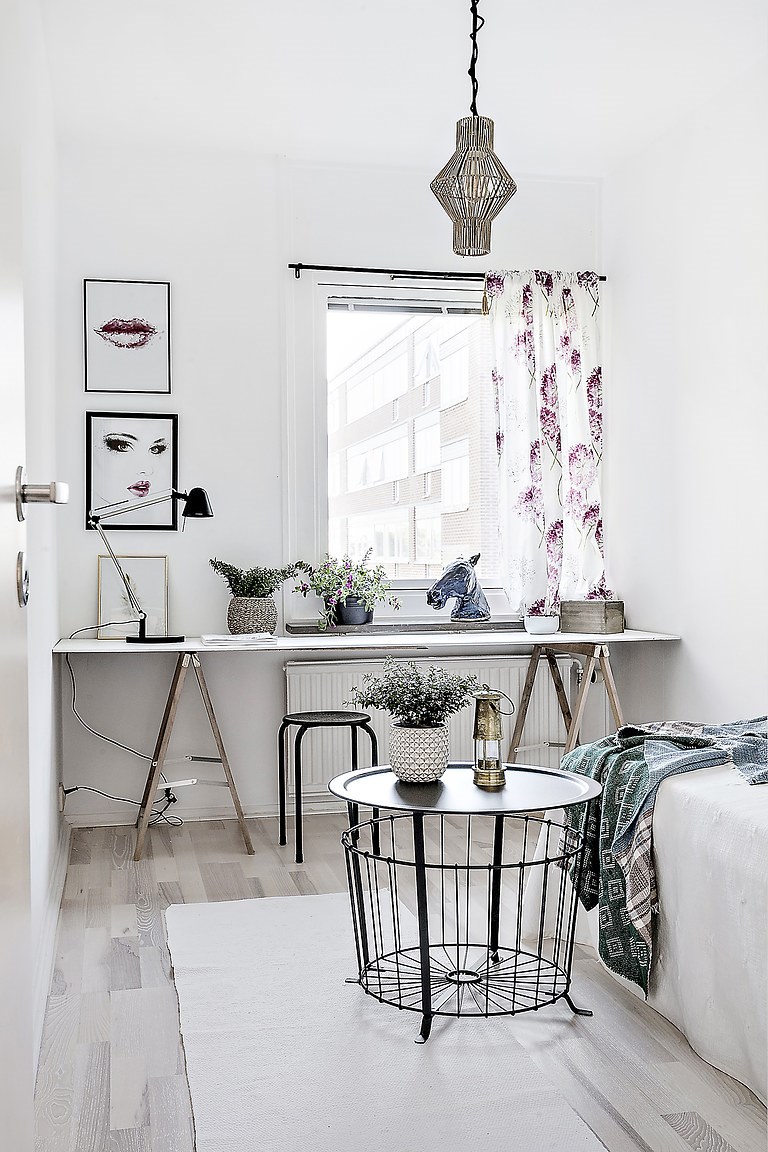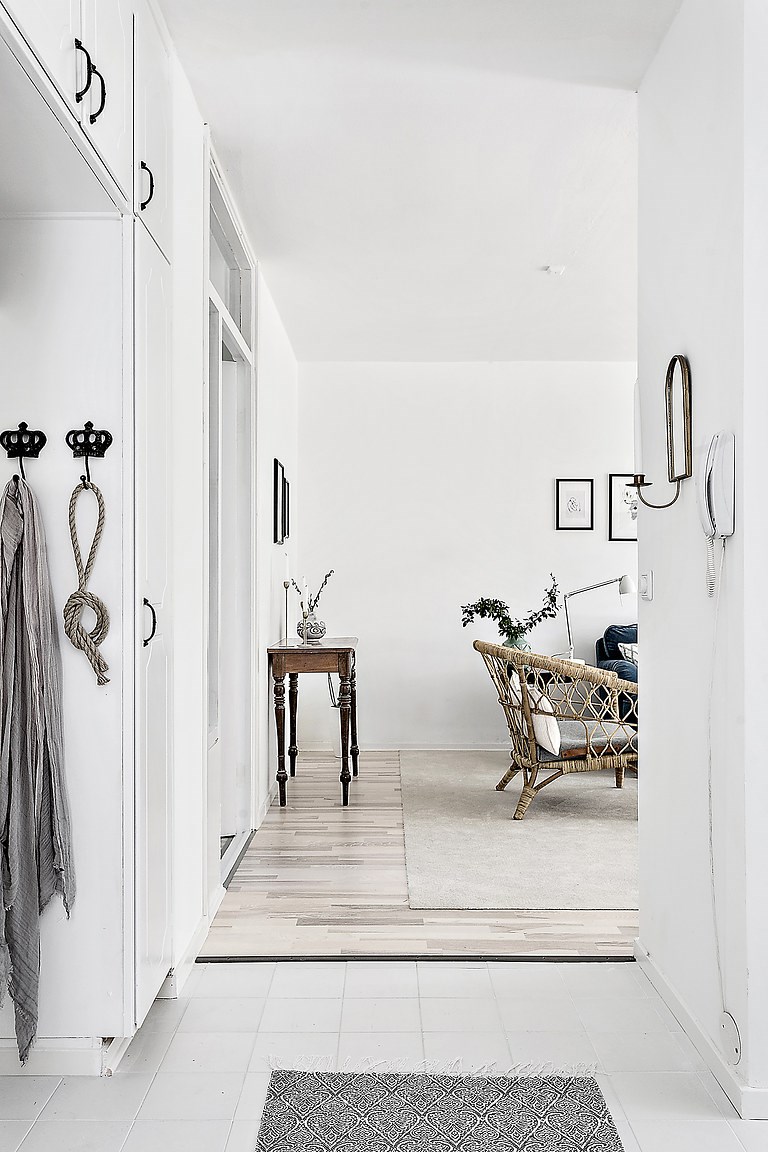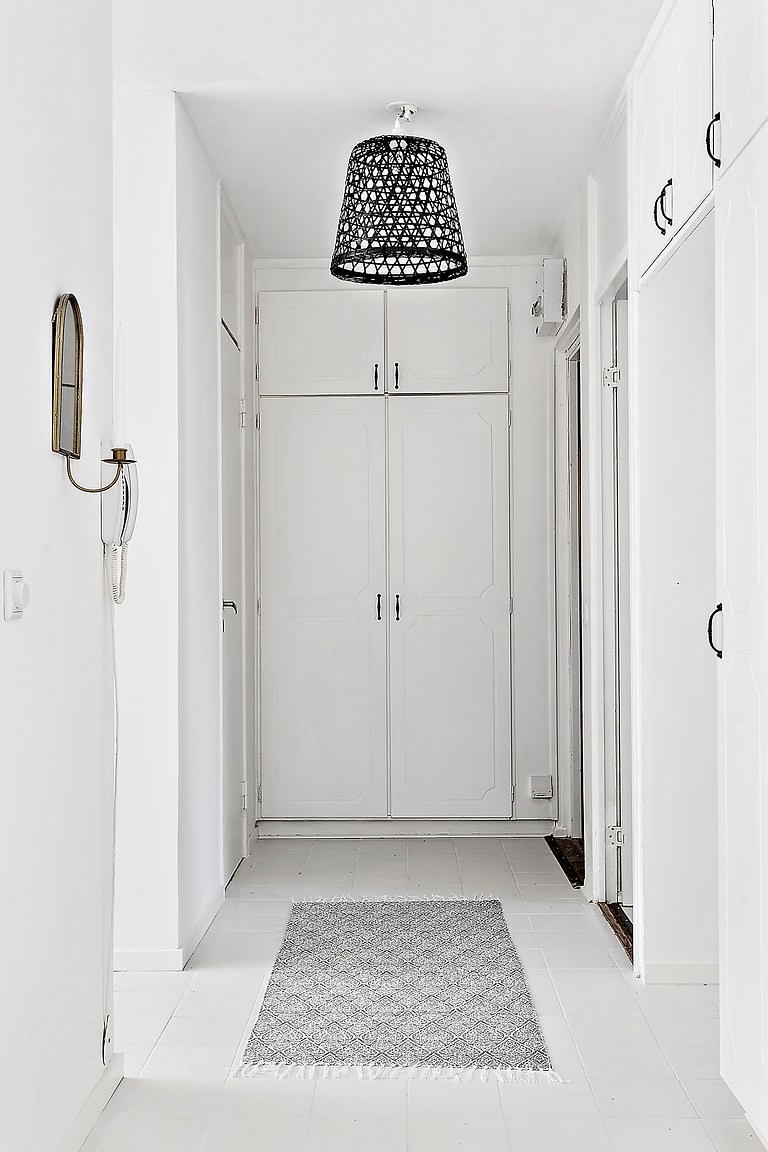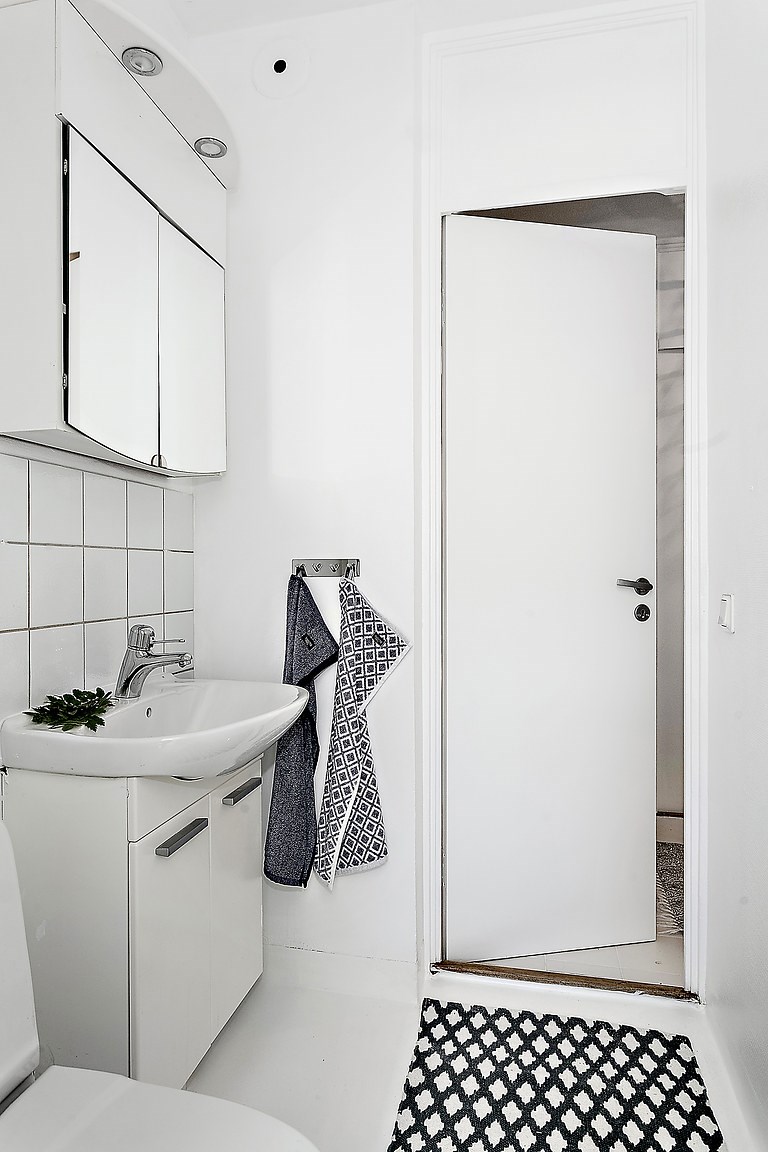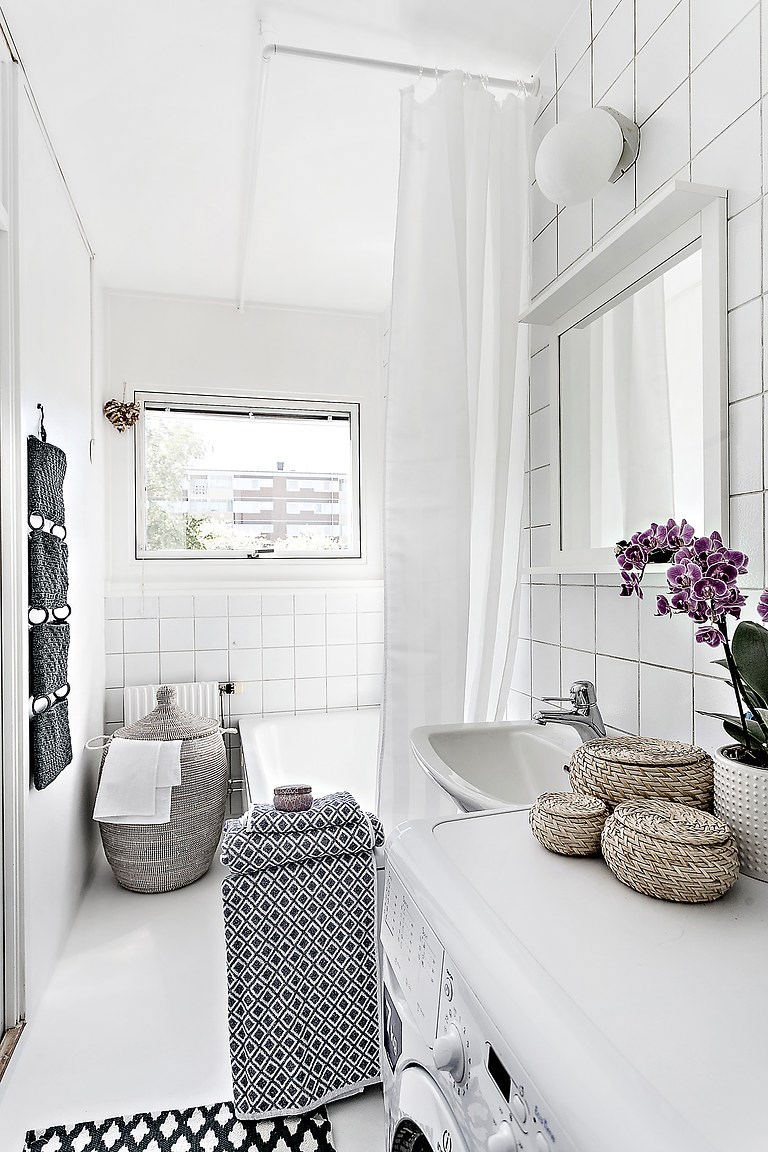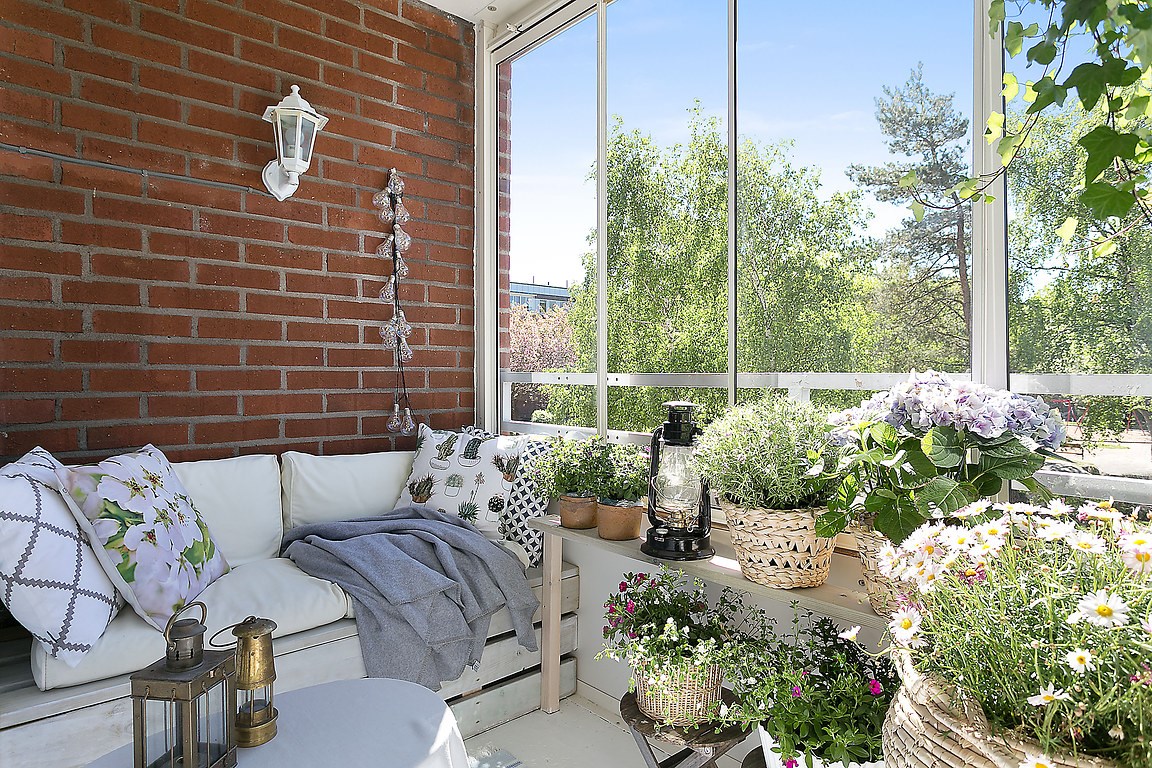 70m²